103 Bridge Puns For Crossing The Gap Between Humor and Wit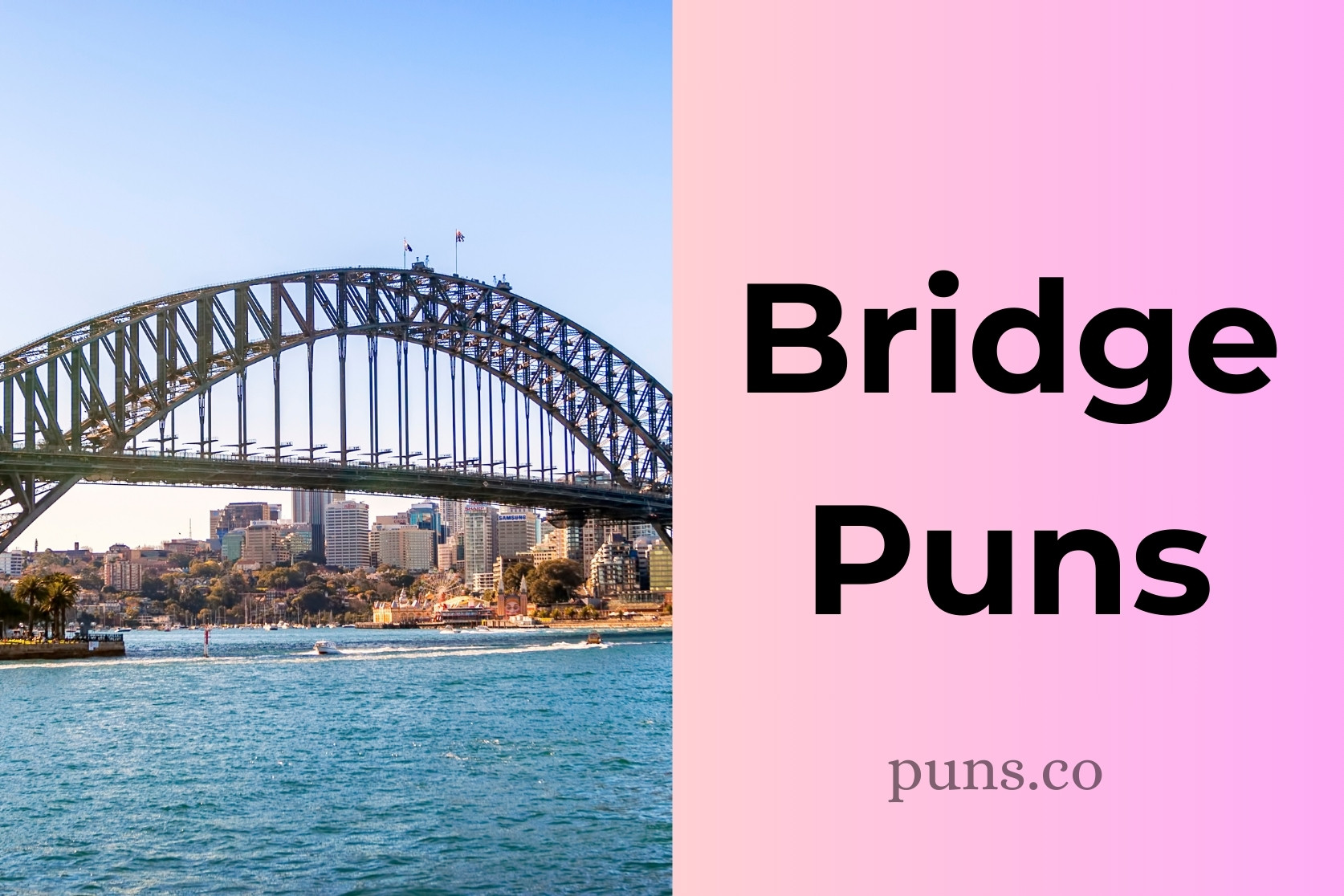 Ever stared at a serene river and thought, "If only I had the perfect pun for this picturesque bridge?" We've all been there – trying to bridge the gap between a spark of humor and the right words.
Don't you fret; that's exactly where this collection steps in to rescue your pun-tastic needs.
With years of experience turning mundane moments into share-worthy content, we've crafted the ultimate list of bridge puns!
Dive in, and let's build those bridges of laughter together. 🌉😉
Bridge Puns
It's a hy-bridge of the two.
Feeling bridge-lighted with this view!
I'm over it, just like a bridge.
Crossing this bridge is a real arch-ivement!
Bridges are quite beam-tiful if you ask me.
That bridge is a real arch-nemesis.
The bridge's popularity stems from being well-connected.
Every time I pass a bridge, I feel uplifted.
I read an article about bridges. It was in-truss-ting.
When it comes to humor, I've got bridge issues.
Don't burn your bridges, paint them!
She's the bridge between elegance and clumsiness.
Bridge to the fridge – a path well-traveled.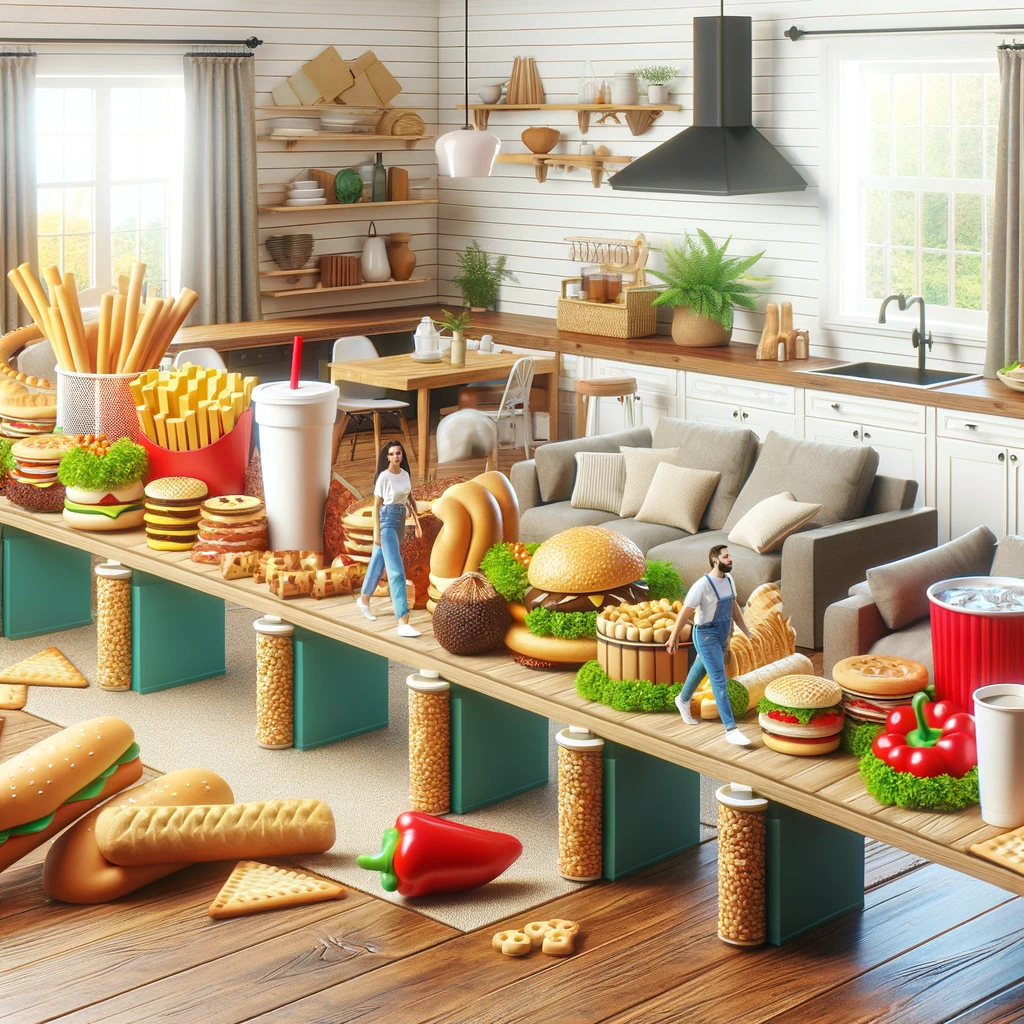 Between laughter and tears, there's a bridge.
Building bridges is easier than mending fences.
The bridge exuded confidence because it had strong support.
I wanted to tell a bridge joke, but it's over your head.
A bridge's favorite vacation destination is Arch-entina.
Can't wait for my next trip to San Fransico-the suspension is killing me!
Failing at yoga? Try the bridge pose; it's bound to keep your spirits elevated.
I'm bridging the gap between dreams and reality!
The romantic bridge expressed, "I'll be your support!"

Crossing a bridge is a path to enlightenment, especially with this view!

If life gives you rivers, build a bridge and keep going!
I'm bridging my fears one step at a time.
Water you thinking? Build a bridge and get over it!
Life's all about bridging expectations with reality.
The nose never lies; it's always an upstanding bridge.
The computer went to the bridge for a better network connection.
The bridge excels at ballet with its perfect arches!
Bridging the gap between now and nap time.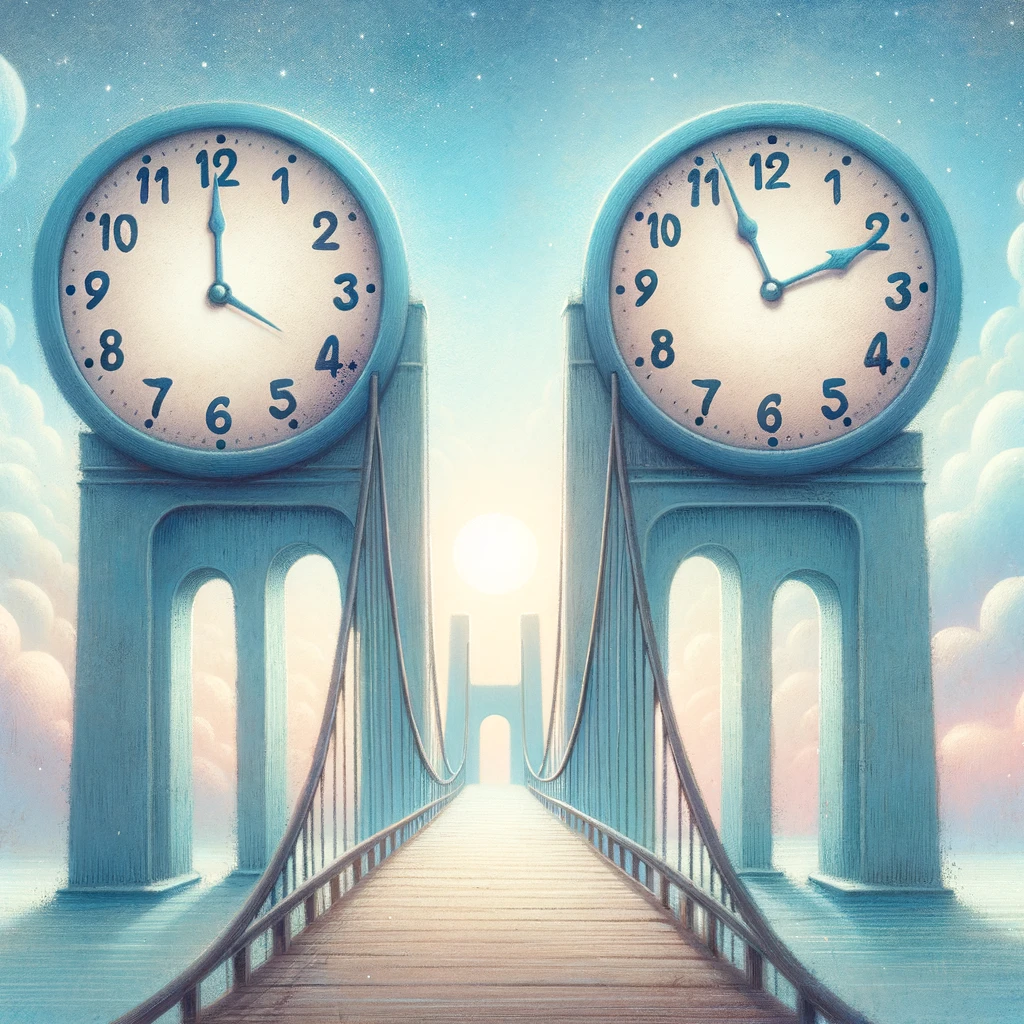 Bridges are great at poker; they always have a couple of decks up their sleeve.
Bridges have no fear – they always hold their ground.
I don't like driving on some bridges. They take a toll on me.
I was watching a river running under a bridge online. It was a live stream.
I'm on a seafood diet; I see food and bridge the distance to it.
This bridge reminds me of a song – it has its highs and lows.
Life's all about building bridges, not walls.
Taking the scenic route to bridge my soul with nature.
The bridge felt high and mighty until it met the ridge.
Under every strong bridge lies turbulent water.
Crossing this bridge to a brighter future!
There's a rumor about someone damaging a bridge. But there's no concrete evidence.
I have been on a diet, but the road to weight loss seems to be a suspension bridge.
If you jumped off a bridge in Paris, you would be IN SEINE!
Bridges inherently distrust everyone because people continually walk over them.
It's nice to connect with you!
The documentary on the construction of the Golden Gate Bridge was simply riveting.
Trust a bridge to link people up; it's their primary job after all.
A bridge's autobiography would make for an interesting read as it's been spanned by so many people.
If you're seeking reliable support, look no further than a bridge.
Don't trust a bridge; they're known to string people along.
The bridge got promoted due to its right connections.
The bridge's favorite dance is the overpass.
The bridge was so cold, because it had chills down its spans.
When a bridge has a span-demic!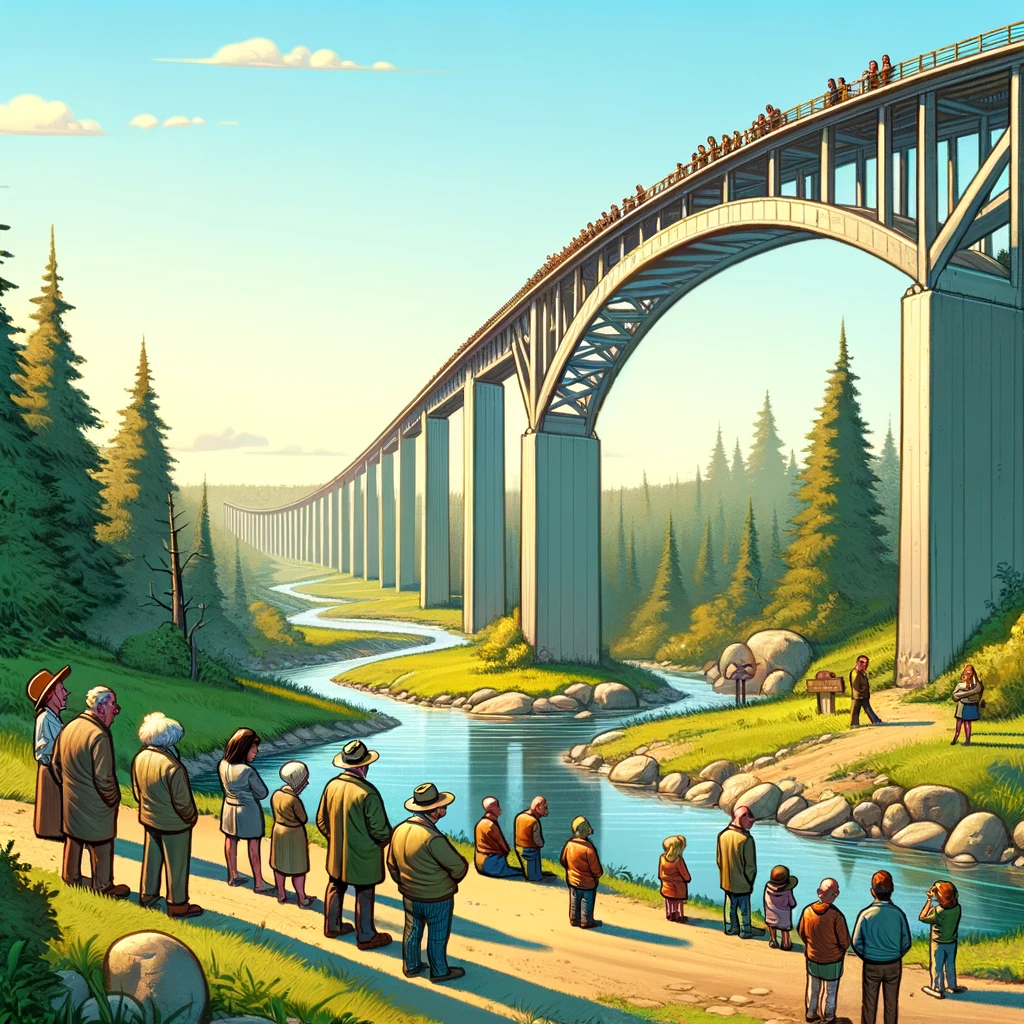 Beware of trusting bridges – they tend to string people along.
Being calm is the bridge's forte; it never lets things get over its head.
The bridge successfully solved problems by always getting over them.
The always joyful bridge went over the moon.
Bridges don't need coffee; they always perk up during rush hour.
The bridge asked for a raise – it wanted to be elevated.
My friend wanted to play bridge with cards, but I took him to a real one. Now, that's a game of high stakes.
Being a matchmaker comes naturally to a bridge, it's always connecting one side to another.
Bridging the gap between meals? Try a snack.
After misbehaving at school, the bridge is facing a suspension.
She's bridging her diet gaps with chocolate.
Bridges never get lost because they always know where they stand.
The bridge blushed because it saw the river bottom.
The bridge received an award for its outstanding archievements!

When bridges get together, they just can't beam about their achievements.

A bridge not too far – for WiFi signals.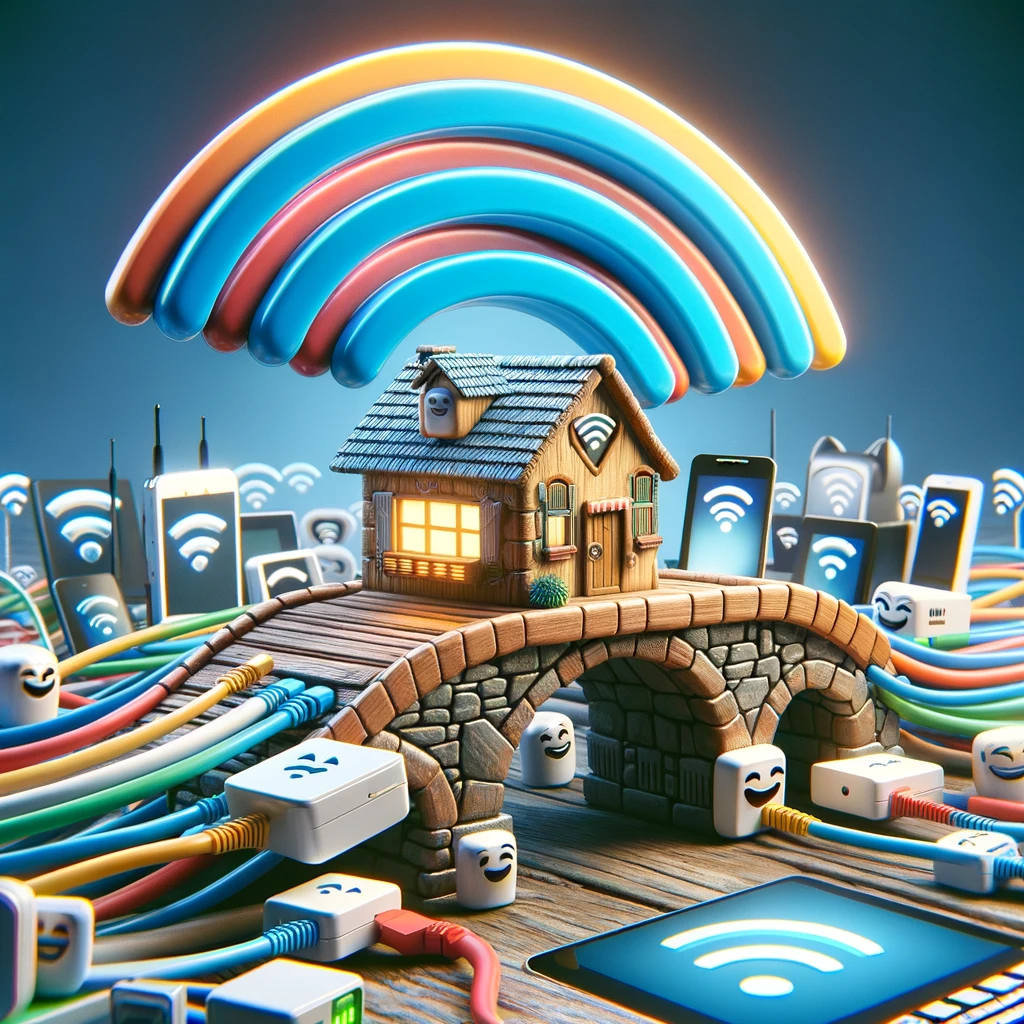 Bridges never need glasses due to their remarkable span-ning vision.
Traffic left the bridge over-tired, necessitating a nap.
Bridges always seem tense as they can't simply let things slide.
The bridge went to the dentist to brace itself.
Taking a leap of bridge-faith into the unknown!
A view from the bridge: Simply bridgelicious!
Walking the line between bridge-tastic and bridge-tragic!
Bridging the gap between wanderlust and wonderlust!
Bridges greet each other with a breezy "What's up, deck?"
The party-loving bridge is always arching for attention!
The bridge broke up with the tunnel because it felt taken for granted.
Mermaids prefer underwater bridges; they're so over sea-shells.
The bridge couldn't go fishing due to its lack of a pier.
To make a card game popular, just add a bridge.
The bridge was a star student, always bridging the knowledge gap.
The bridge's promotion was due to its knack for connecting the right dots.
Being here makes me feel bridginal in the best way possible!
A bridge over untroubled water – for ducks only.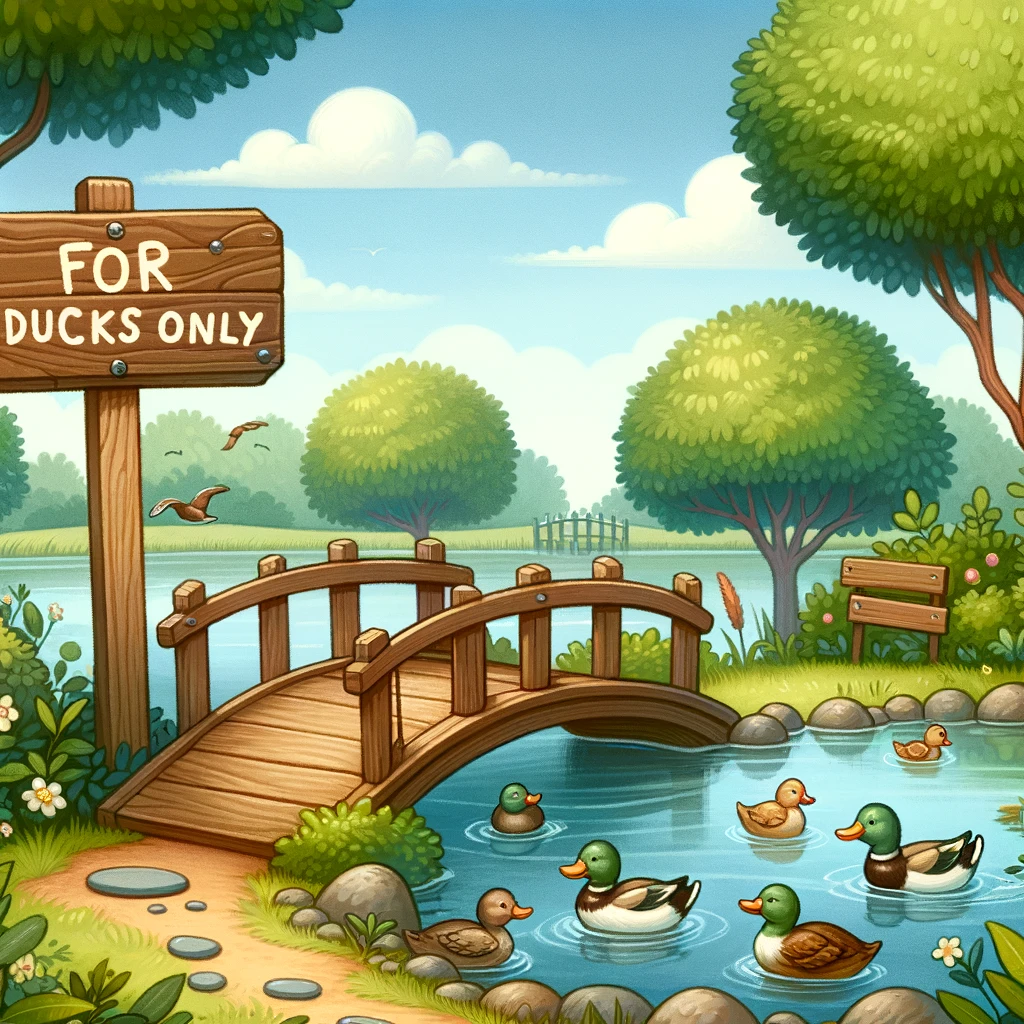 The favorite game of bridges? Bridge, of course!
Crossing bridges and burning calories.
Building bridges and breaking boundaries.
Bridge-ing the distance, one step at a time.
No bridge too far, no view too spectacular.
When life gives you bridges, make them Insta-worthy!
The frog jumping off the bridge was engaging in a case of Kermitting suicide.
I couldn't find my cards because they were under the bridge.
There's no bridge named after Chuck Norris because nobody crosses him.
The man fishing from a railway bridge was trying to catch a train.
The expense of bridges is all attributed to overheads.
The frog jumping off the longest suspension bridge was humorously committing to bungee jumping..
What do you call a sweatshirt on the ledge of the tower bridge? A jumper!
Who knew bridges – those sturdy structures, steadfast in their purpose, could evoke such chuckles and guffaws?
Your journey through these puns might've felt like crossing the Golden Gate, with each quip acting as a pillar, holding your laughter together.
Now that you've reached the other side, think about this: bridges aren't just links between lands; they're connectors of cultures, people, and in this case, humor.
Safe travels, and happy punning!