111 Christmas Puns That Are Snow Much Fun!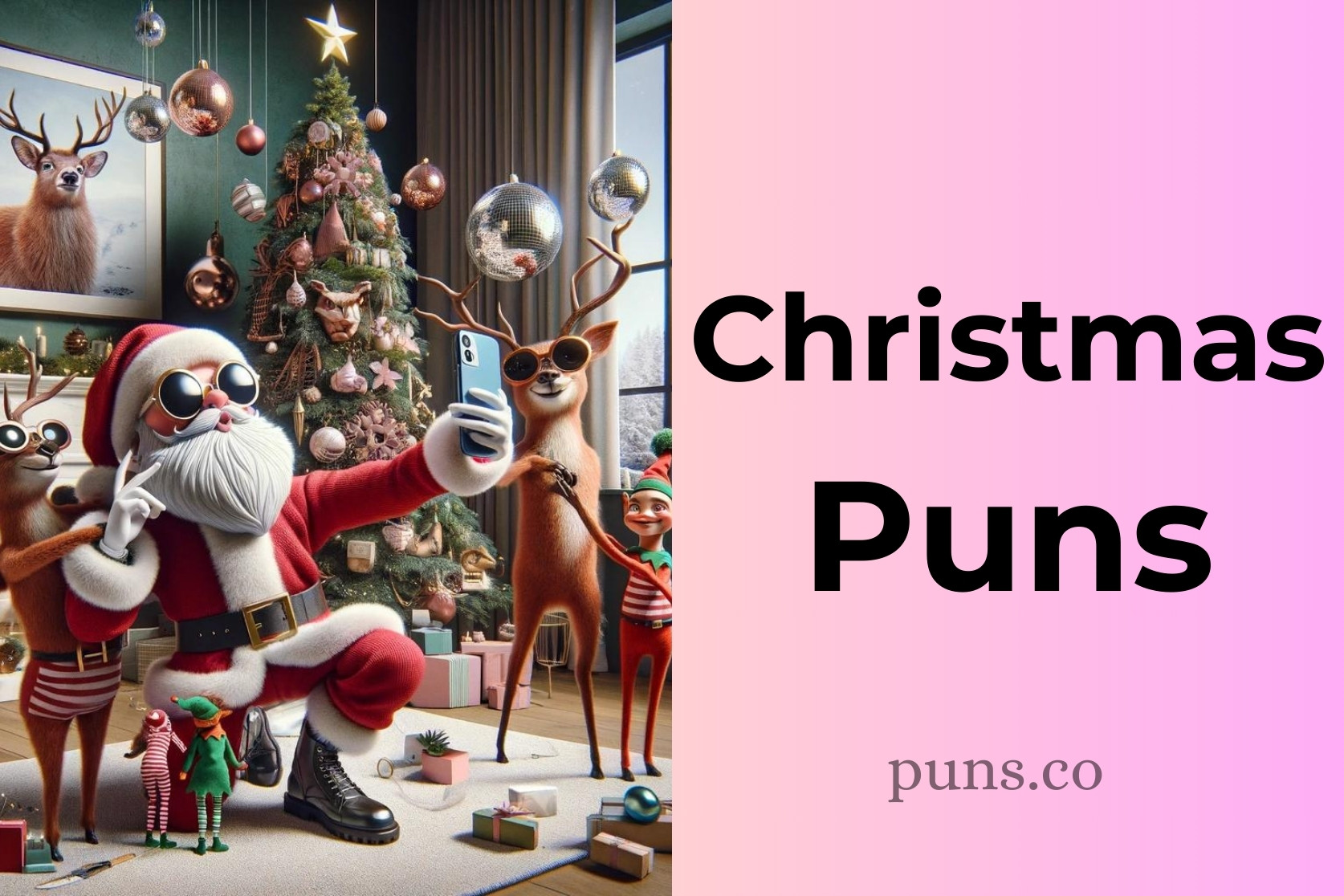 Hey there, festive friend! You know that warm, fuzzy feeling you get when you're snuggled up in your favorite blanket, sipping on some cocoa, and staring at the twinkling lights of your Christmas tree?
What if I told you there's another way to ignite that joy? Dive into this collection of Christmas puns and treat yourself to an avalanche of giggles.
Up next: puns that'll light up your holiday season brighter than Rudolph's nose.🔴
Christmas Puns
Stocking up on fun and festivity this Christmas.
Let's make santa-mental Christmas memories.
Have a be-yule-tiful Christmas.
Christ-missing out if you don't join the festive fun!
Santa Claus is coming to town, and he's Claus-trophobically busy!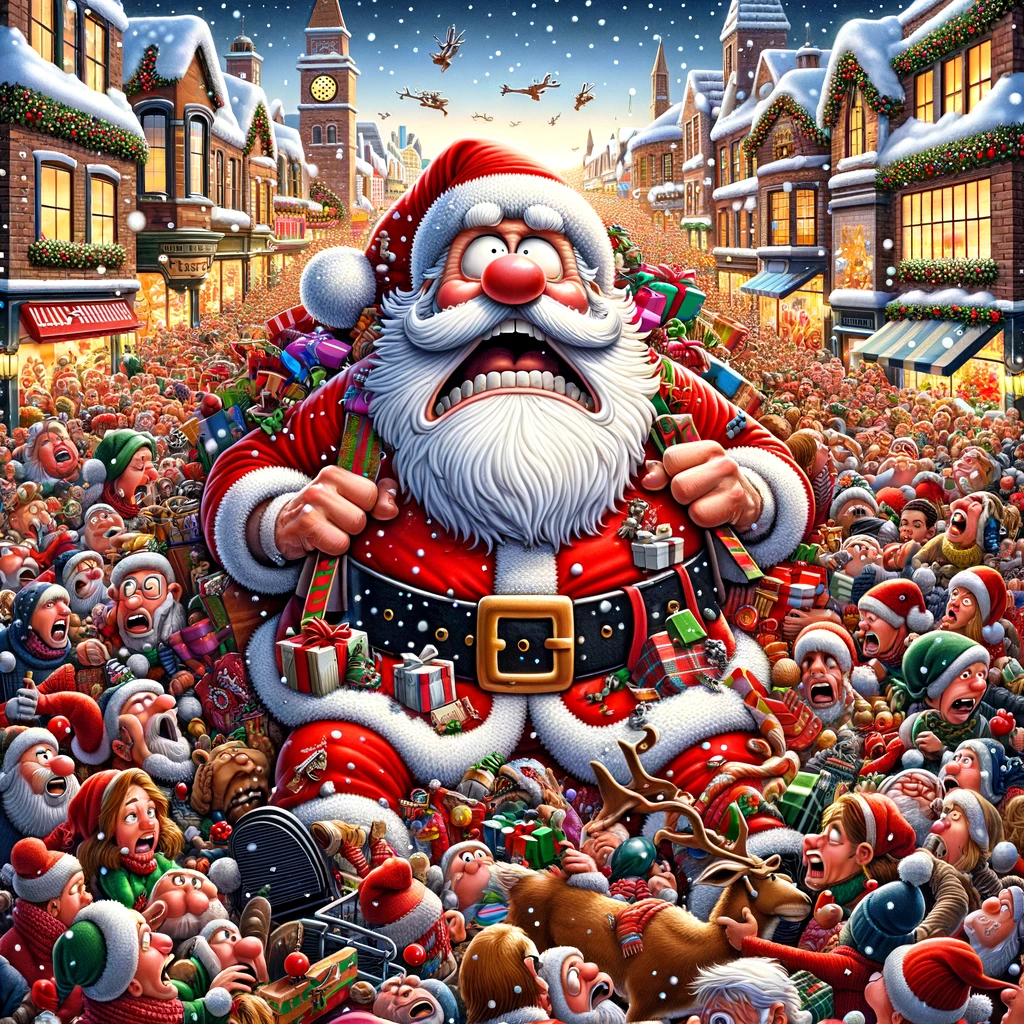 Yule be sorry if you miss this Christ-masquerade!
Christ-most wonderful time of the year.
You light up my life like a Christmas tree.
Simply having a wonderful Christmas thyme.
Keep calm and jingle all the Christmas way.
Have a berry merry Christmas with all the festive fruit.
Don't be elfish, share the Christmas joy.
Christmas claus for celebration!
When I rock the ugly Christmas sweater, sleigh my name!
Wishing you a warm and fuzzy Fleece Navidad!
It's beginning to look a latte like Christmas!
I have no i-deer how's it's Christmas already!
Merry Fish-mas!
All I want for Christmas is ewe!
We whisk you a merry Christmas.
After a day of Christmas shopping, I can finally take a Santa pause.
Our Christmas tree decorations this year are pure poet-tree!
Have your elf a merry little Christmas!
Oh, rein-deer! Christmas is here!
Christmas cheer, deer with beer.
Sleigh my name, sleigh my name.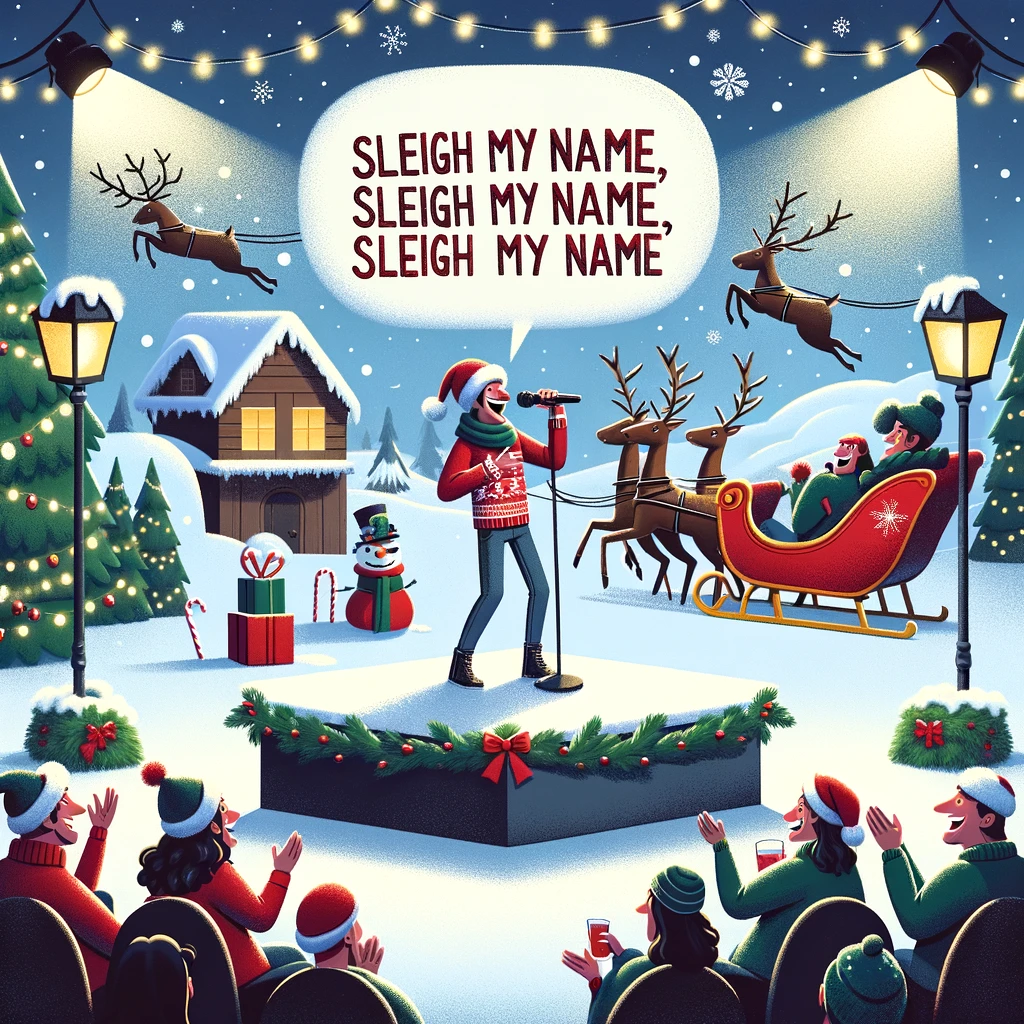 I'm fir-mly in the Christmas spirit.
Have a tree-riffic Christmas full of cheer!
Hope your Christmas is tree-mendously bright.
Have a pine-tastic Christmas tree this year!
He's the Christ-master of wrapping gifts.
Christ-munch on some holiday cookies!
Don't put all your Christmas presents in one basket.
This Christmas, let's make it rein gifts!
Christmas shopping can be wreath-ly stressful!
A Christmas tree-t: Cookies, cocoa, and carols.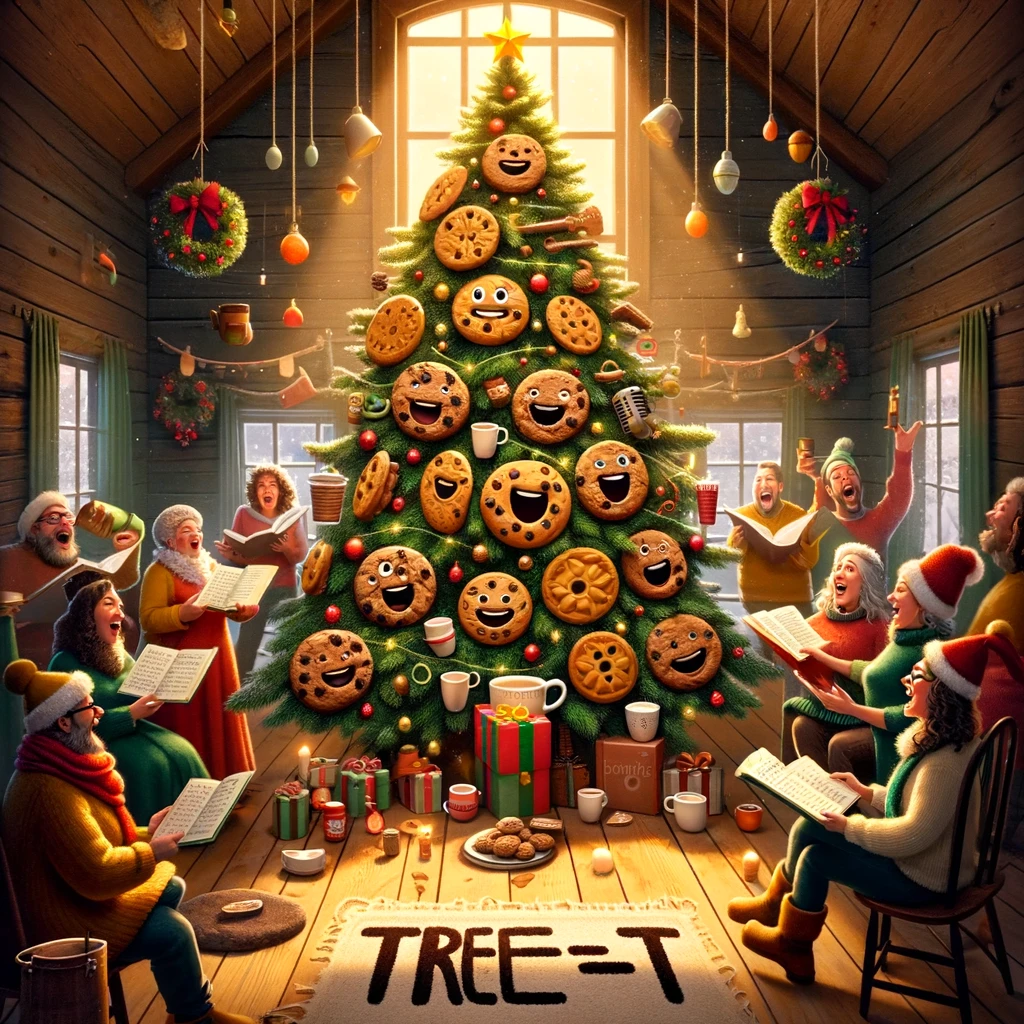 I'm so lit, you'd think I was a Christmas tree.
I'm totally eggnog-stic about holidays!
There's snow place like home for Christmas.
Our Christmas party? It's the Tinsel Town talk.
Yule be amazed at our Christmas preparations.
Make sure to leave Santa his milk and Christmas tree-ts!
Their Christmas dinner was a feast-tive affair.
You've got to be pudding me! It's Christmas already?
Have a berry Christmas and a grape New Year!
Let's get elf-ed up on Christmas joy!
Have a holly dolly Christmas.
This Christmas, watch out for Santa Claws under the tree!
Yule be sorry if you miss this party!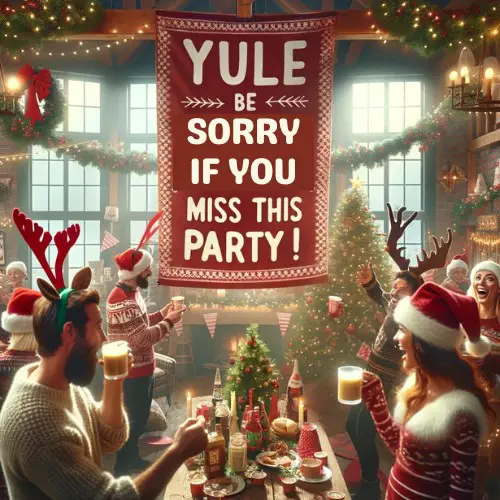 Have an eggnog-stic Christmas!
Holiday parties are the icing on the Christmas cake.
Christ-make sure you save some room for dessert.
Tis' the season to be freezin', but at least our Christmas spirit keeps us warm.
Let's wrap up this year with a bow-tiful Christmas!
I have so much Christmas spirit, I could light up a tree!
Christ-must be the reason for my growing waistline!
Christmas tree-t yourself to something sweet!
Omg, it's rein-ing on Christmas!
Sending tree-son's greetings to all my branches!
Fir sure, Christmas is the best time of the year!
Have an ice day and a frosty Christmas!
Tis the season to be jolly and joyous, fa-la-la-la-lattes for all.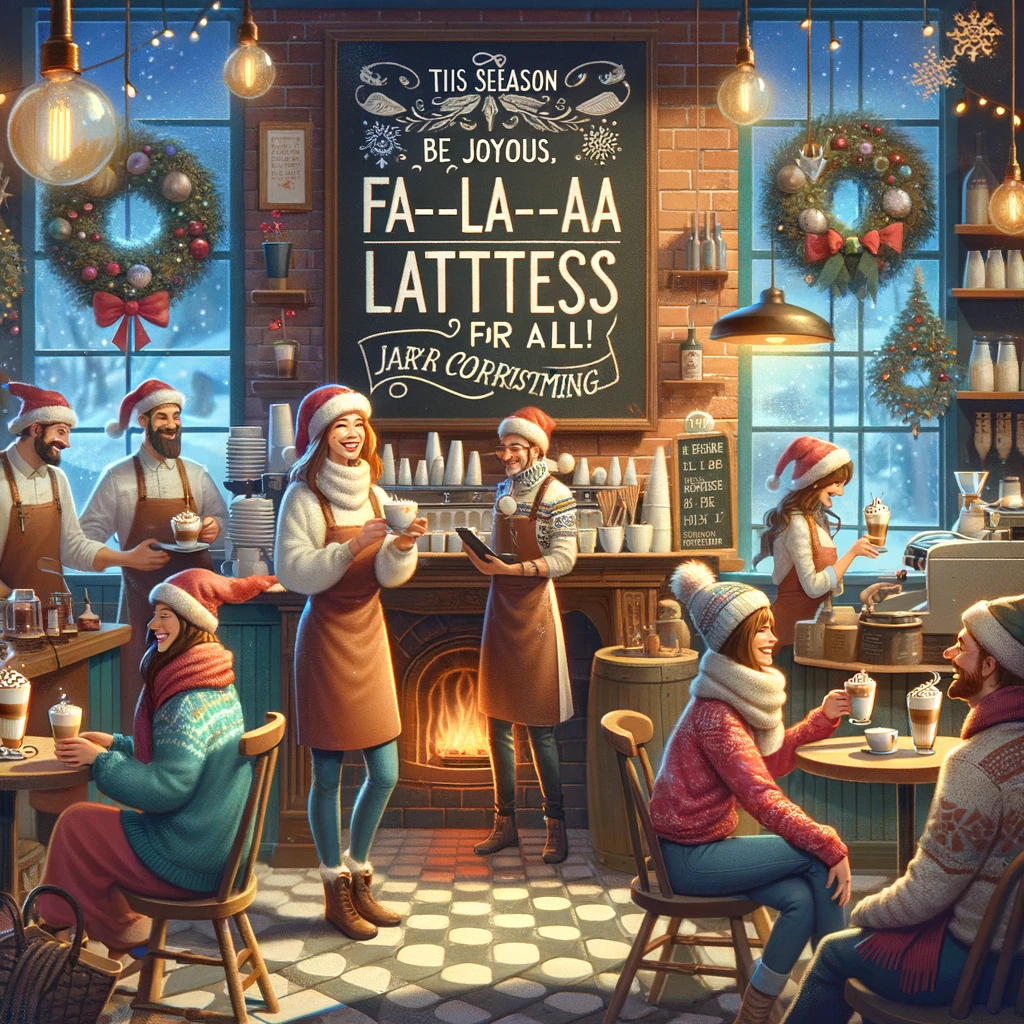 Christmas is always a Claus for celebration.
Crank the Christmas mewsic!
We'll be eating Christ-mints after dinner.
Christ-mistletoe moments are always so sweet.
Wrap up warm, it's Christ-misty outside.
You are snow special to me this Christmas.
Let's get Christ-merry with some holiday cheer!
Hope you have an ice Christmas and a frosty new year!
The turkey joined the Christmas band for its drumsticks!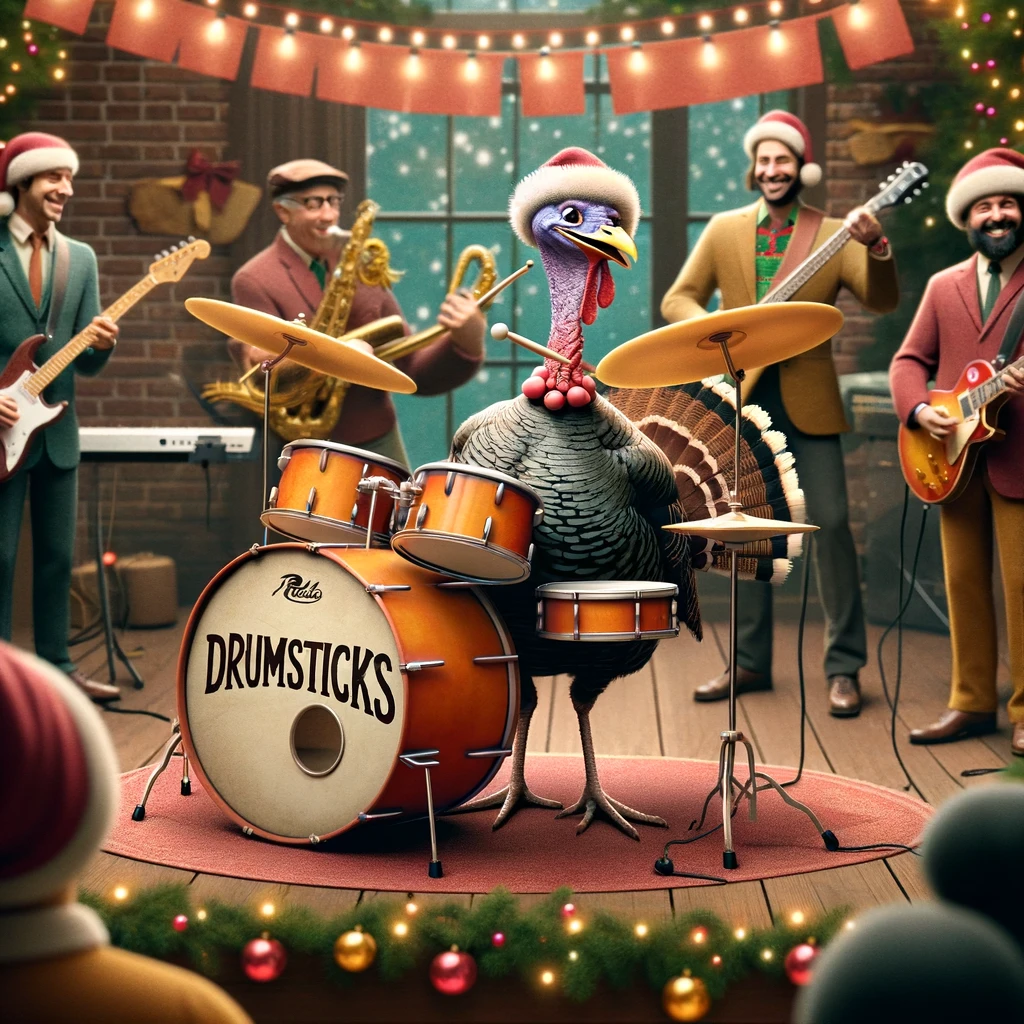 December is Christ-munch time for cookies!
Feeling frosty? Must be Christ-mist in the air!
Christ-must be the season of giving!
All I want for Christmas is food… and more food.
I'm Christ-missing my family this year.
I took a music class to master its carol-ography!
Christmas with mathematicians: where the pie meets the pi.
You sleigh me with your Christmas jokes!
Don't worry about mom, she's an elf-taught Christmas expert.
Christmas in space: 'Yule' need a tree-mendous spaceship!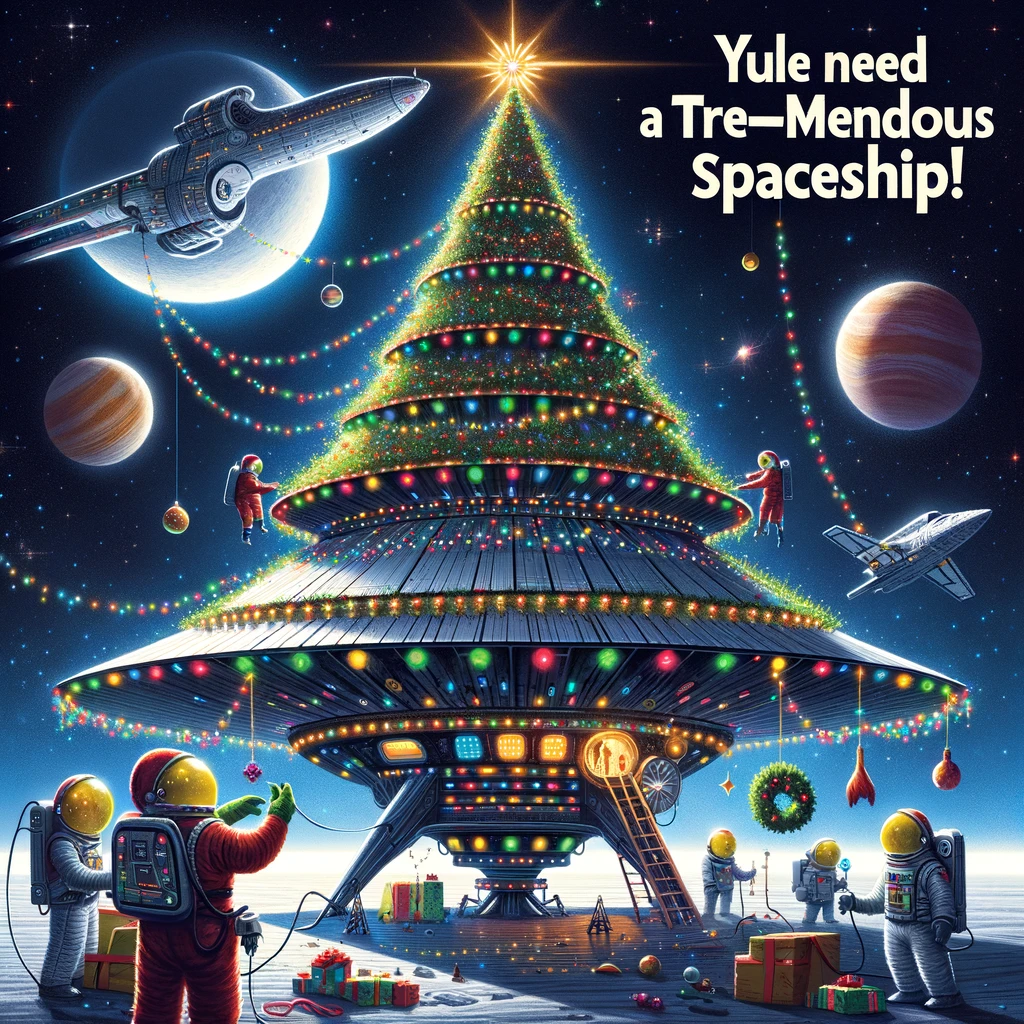 Every Christmas, Santa's sleigh moves with such quickness, it's a marvel to behold.
Time to spice things up this December with Christ-mustard.
Post-Christmas feast, the gingerbread man was feeling crumby.
I'm dreaming of a tight Christmas, where belts just don't fit anymore.
Deck the halls with bills from shopping. Fa-la-la-la-la, la-la-la-broke!
The tree hit the gym in December for that Christmas fitness.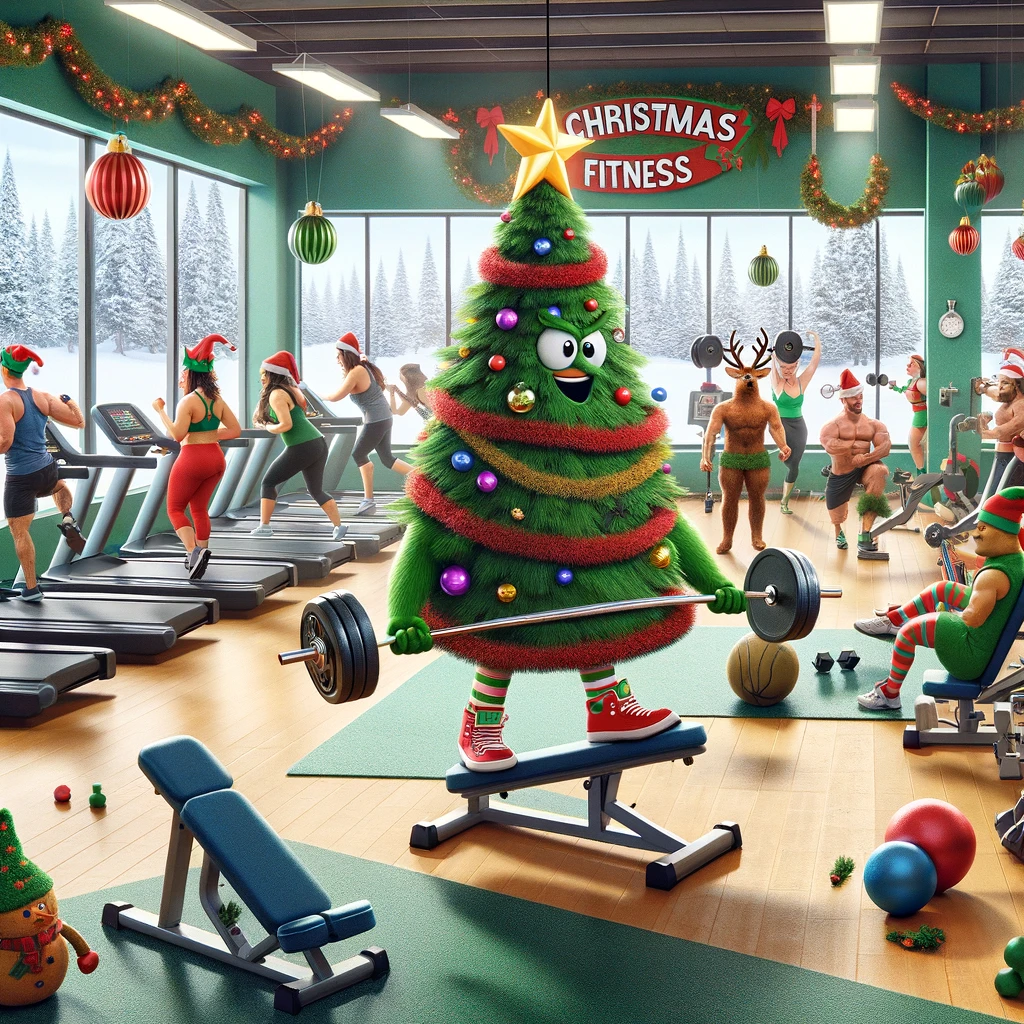 When you misbehave in December, it's called Mismas!
Santa excelled in law with his knowledge of every Claus!
I'm on a seafood diet this Christmas: I see food and I eat it.
With these decorations, I'm a jingle bell rock star!
Our house is headed for Candy Cane Lane fame!
Decorating the Christmas tree took a lot of elf-determination.
I hope your Christmas is Christ-magical.
Lost? Just fa-la-la-la-follow the star!
In this family, I'm the wrap battle champion.
Me and my sibling, North Pole-ar opposites at Christmas.
Don't go barking up the wrong Christmas tree, pal.
Elves are just into their elf-care routines during Christmas.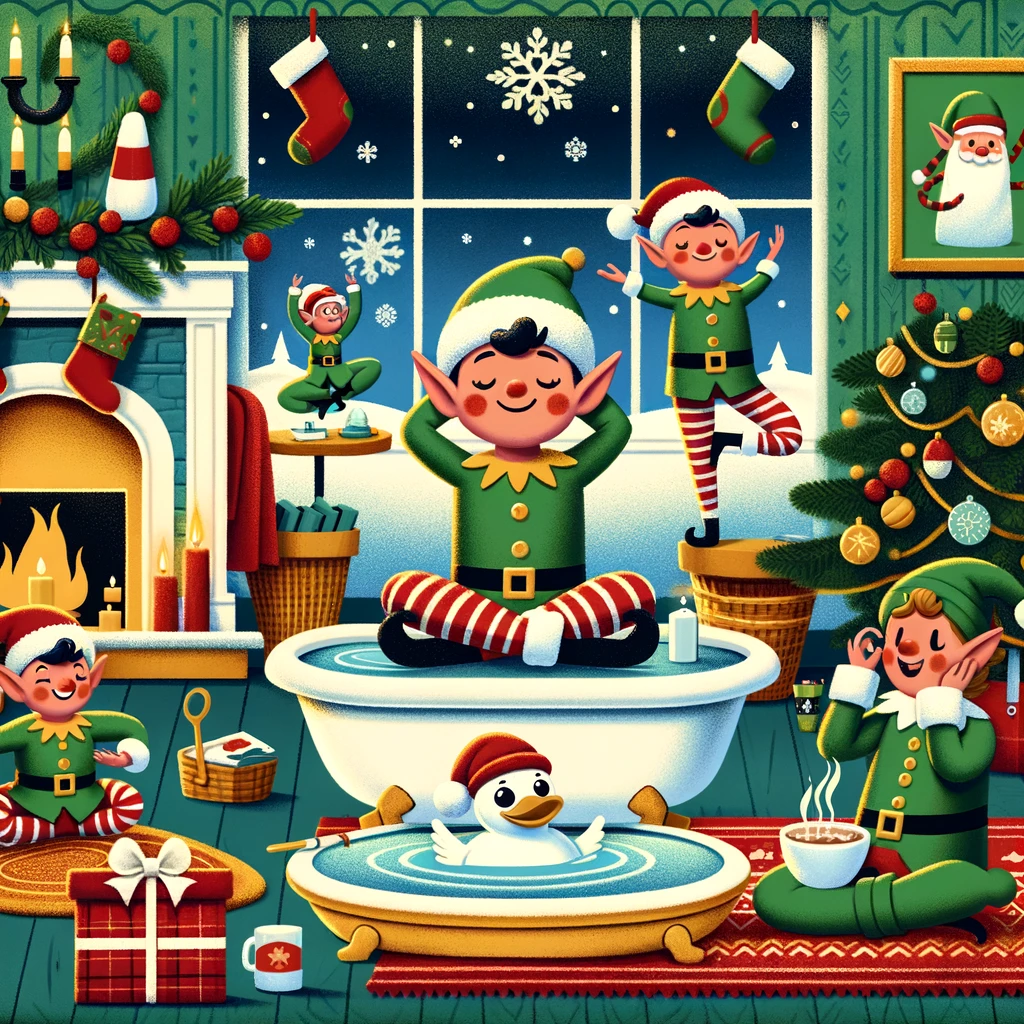 Staying ho ho ho-me for the holidays and loving it!
It's a gingerbread man's run to get all gifts wrapped on time!
Christmas wrapping? More like rap-ping to my favorite holiday tunes.
If you don't like my Christmas puns, you're rude-olph.
The turkey wasn't hungry at Christmas because he was already stuffed.
In our backyard, it's a total snowman's land.
These holiday cookies? Totally elf-taught.
Been naughty? Better use Santa's List-erine!
Time for some mistle-toe tapping!
Ever heard about the Christmas owl? It says, "Ho-Hoo-Ho!"
Rudolph's favorite game? Christ-musical chairs!
The snowman had a meltdown because he forgot his sunscreen on Christmas!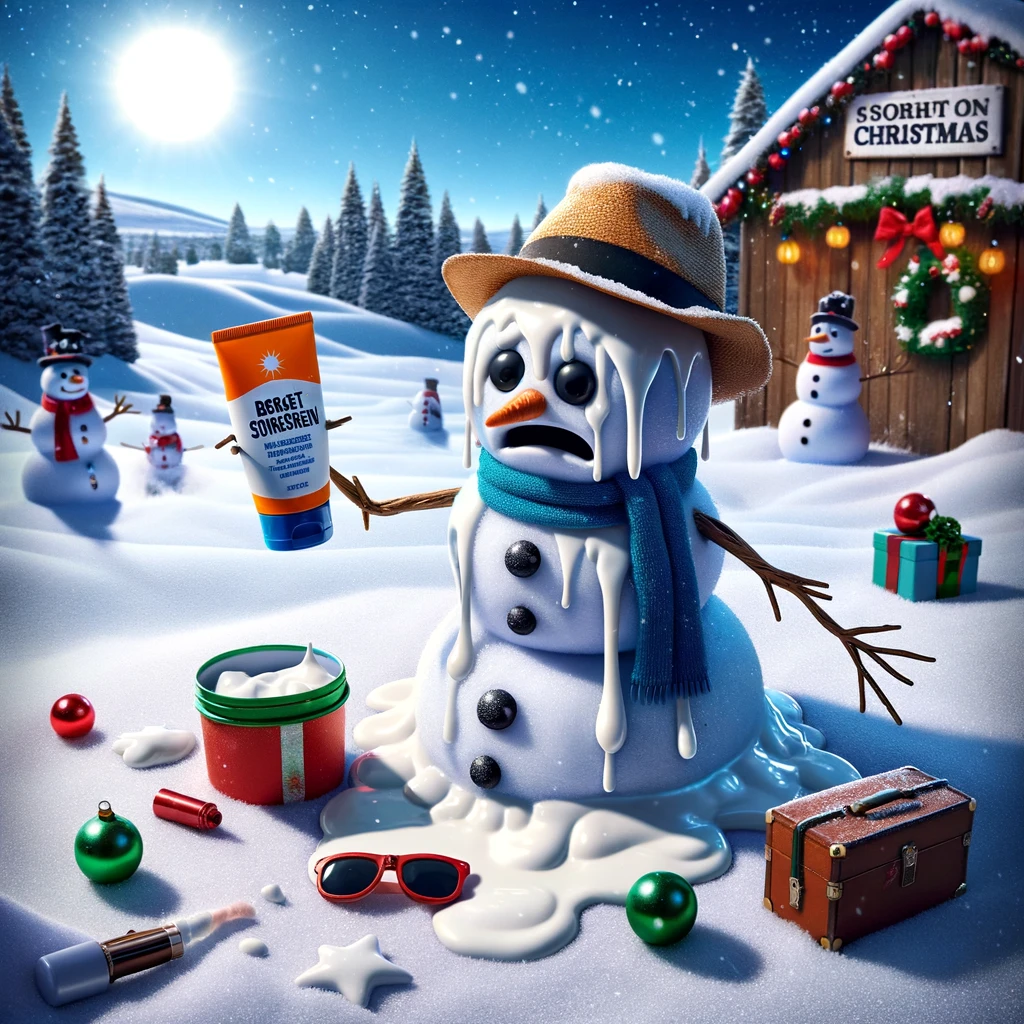 You've just sleighed the pun game! 🎁 But beyond the giggles, these puns are golden opportunities to view Christmas in a fresh, playful light.
So, as you head into the holidays, remember: a chuckle can make the season shine even brighter.
Cheers to a laughter-filled Christmas! 🌟