108 Kebab Puns to Keep You Grilling with Laughter!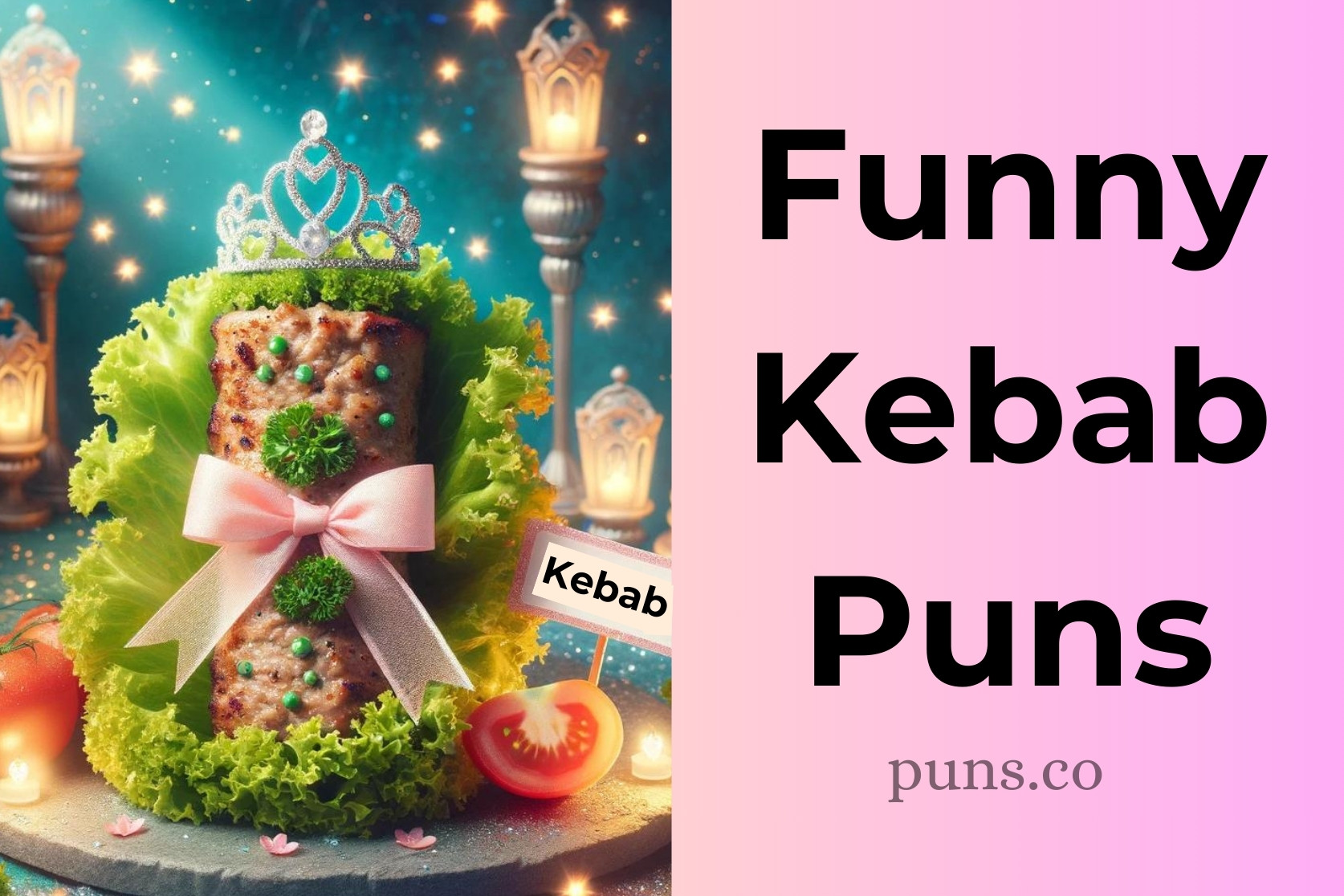 Hey there, foodie fanatic! 🌯 We all know that sizzling feeling of wanting to drop the perfect kebab pun, but winding up skewered by our own words. 🍢
With these puns in your pocket, gone are the days of fumbling for that clever caption or the perfect punchline.
As you dive into this scrumptious world, picture a warm summer evening, the scent of grilled kebabs wafting through the air, and a chorus of laughter lighting up the night.
Ready for the ultimate fusion of flavor and fun?
Let's un-wrap these puns and feast on the hilarity together! 🥙🎉
Kebab Puns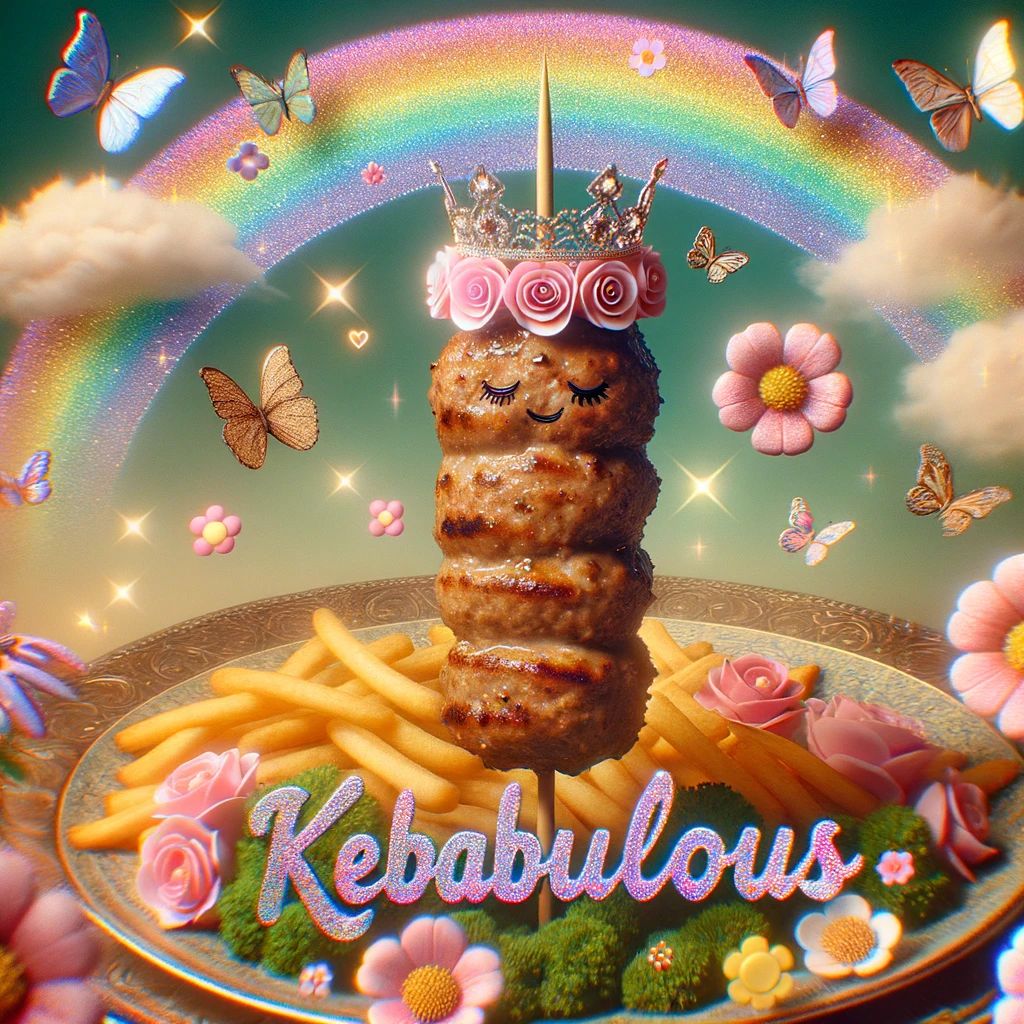 Have a kebabulous day!
That's a kebab-tivating story!
I told a kebab joke, but it was too meaty.
I tried a vegetable kebab, it was unbe-leaf-able!
You kebab-tured my heart with that one.
Stressed out? Time for a keb-reak
I'm all kebabed up in this deliciousness.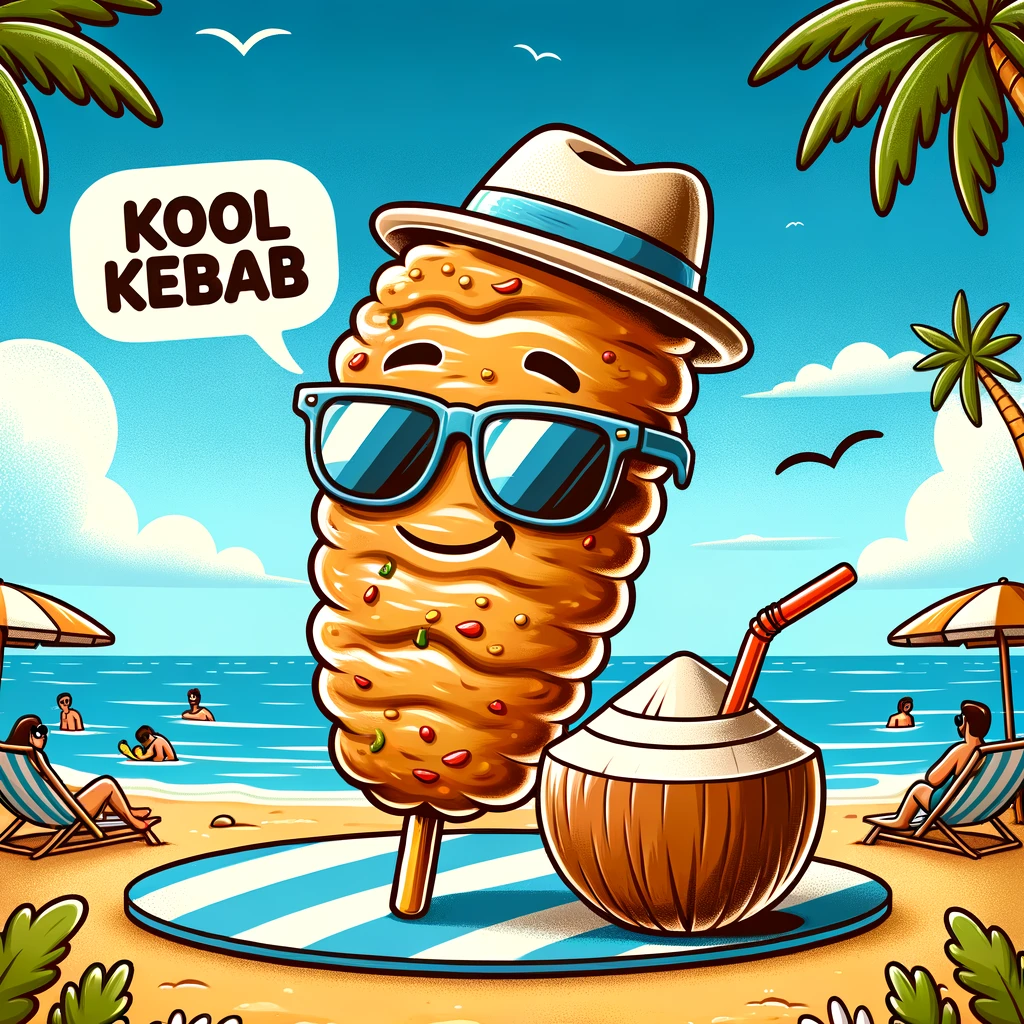 These kebabs are so good, they're skewer-ly irresistible.
Kebabs make for a grilliant meal.
Don't let life's problems ke-bab you down!
Let's meat up for some kebabs.
You've got the kebab-ility to succeed!
Kebabs? Meat too!
Why have abs when you can have Keb-abs.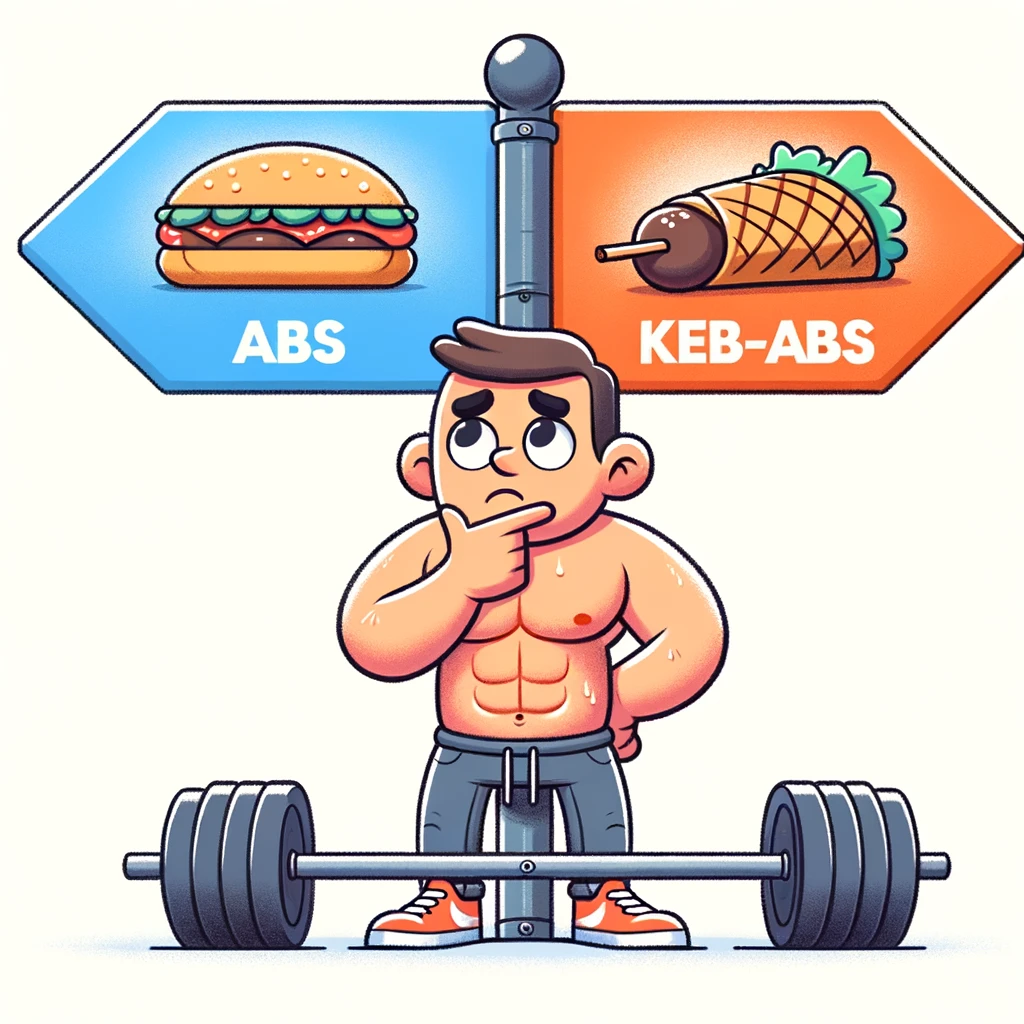 I'm on a roll, just like a kebab!
I'm just here for the ke-banter!
Kebabs are the meat of the matter.
My love for kebabs? It's stick-tually infinite.
Stick with me, and we'll kebab great time!
Life isn't perfect, but your kebab can be.
I have a Kebachelor's Degree in Literature.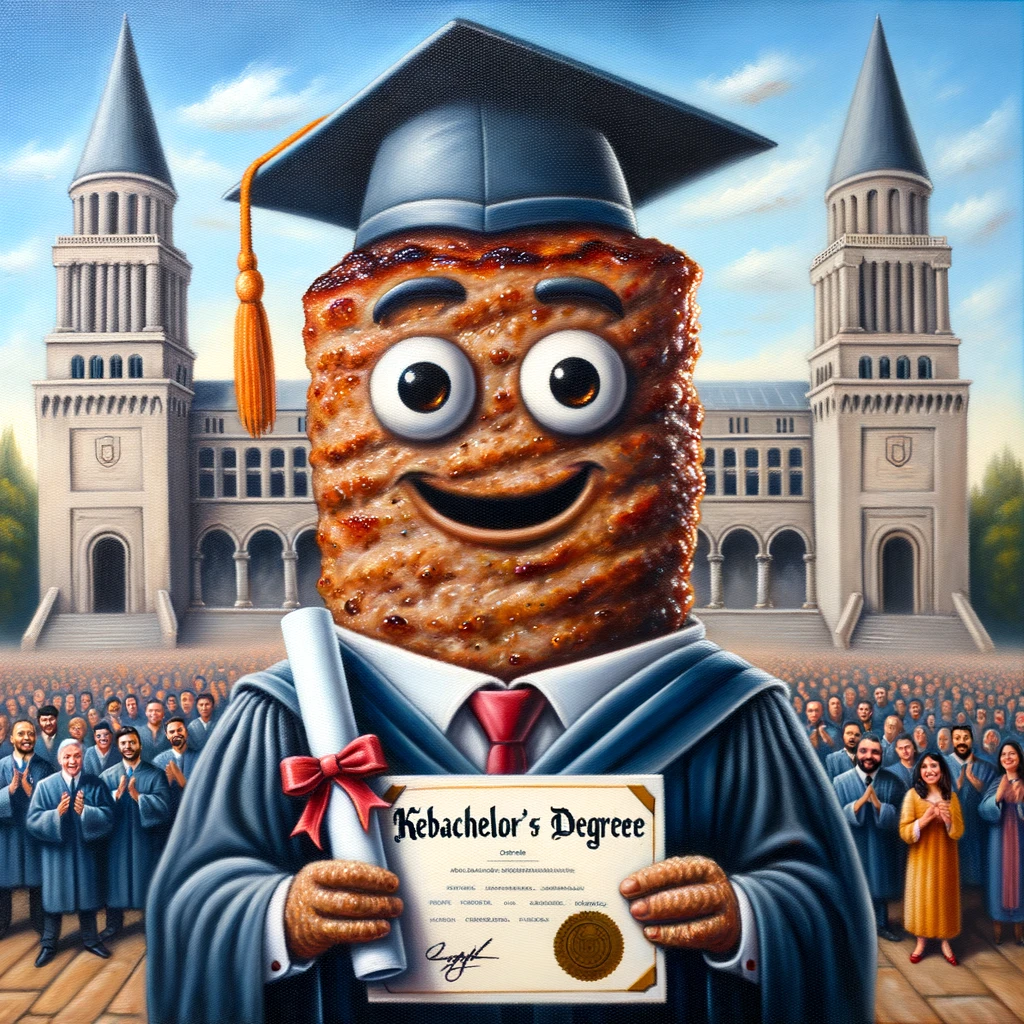 Skewer the moment with a kebab!
Don't ke-babble, just eat!
I'm having a kebabulous time!
Don't kebab me waiting!
The weather is so good; it's kebab-tastic!
Don't let life grill you; be the kebab!
Trying to resist a kebab? It's a futile exer-skewer-cise.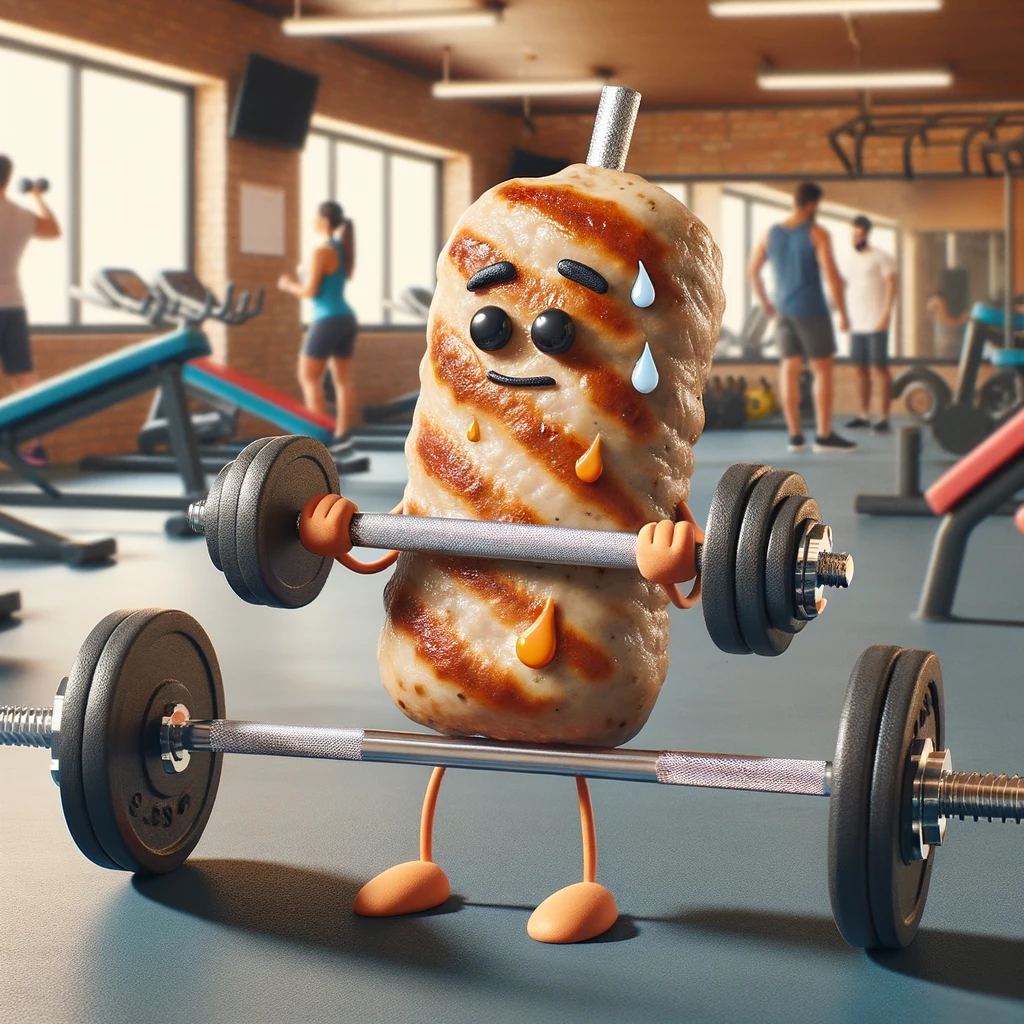 Stick with me, and we'll have a kebab-ulous time!
When in doubt, kebab it out!
Kebabs always stick to the point.
Why fall in love when you can fall into a plate of kebabs?
Kebabronaut – skewering the final frontier.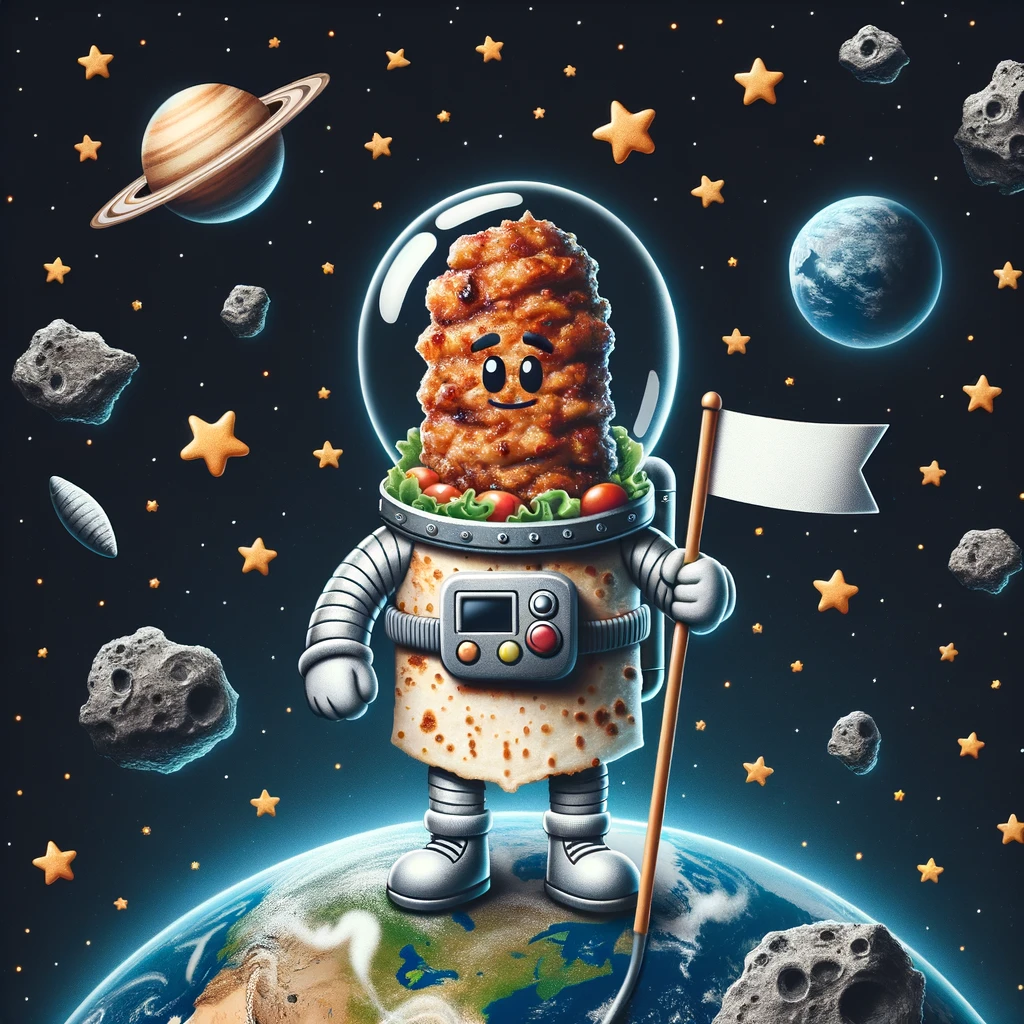 This is kebab-tastic, beyond all my grill-dest dreams!
If you can't stand the heat, get out of the kebab kitchen!
She has a skewer-ity complex.
Roses are red, violets are blue, I love kebabs, and sharing them with you!
Fort Kebab: Where skewers stand guard!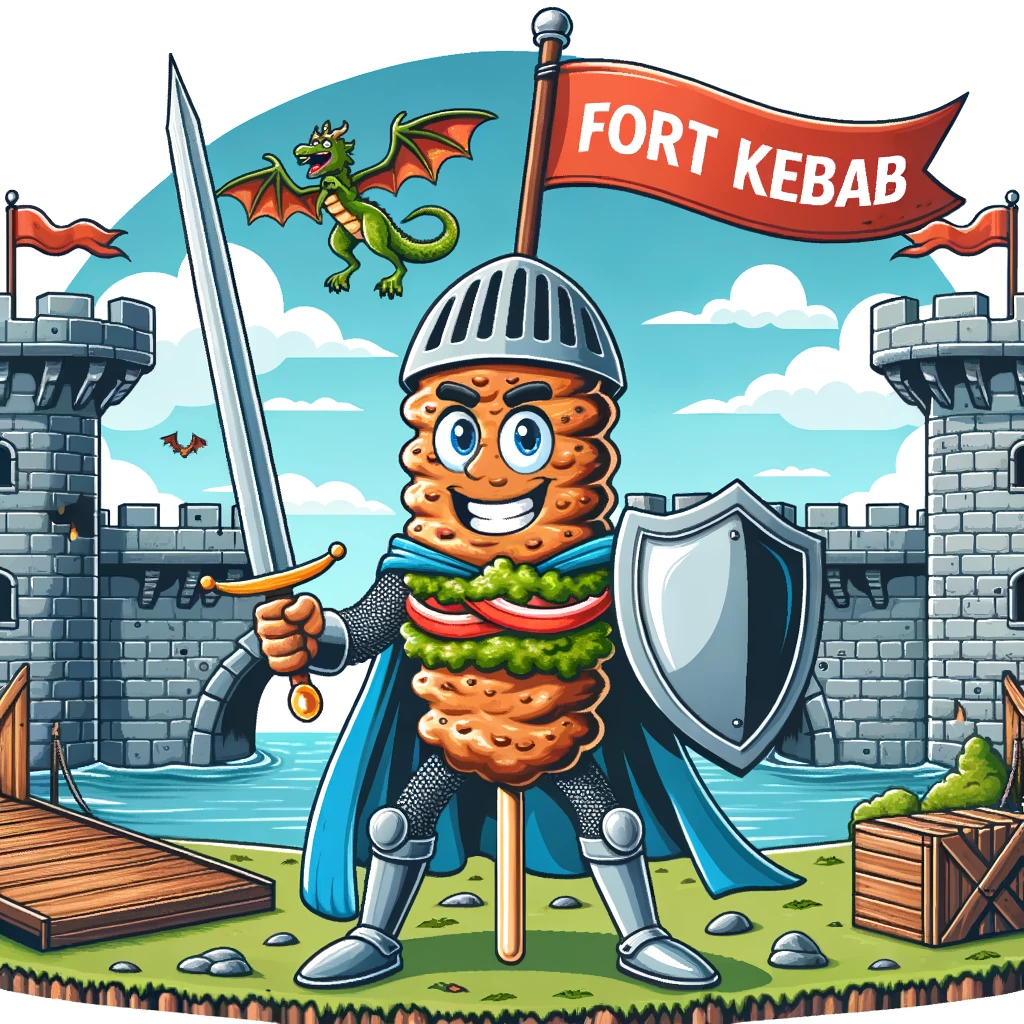 Kebabs: Making weekdays feel like weekends.
There's no problem a kebab can't solve!
I workout so I can eat more kebabs – it's a balanced diet!
Happiness is a warm kebab on a cold day.
Life is a combination of magic and kebabs.
Twirling on the stage, she was the star of Ke-ballet.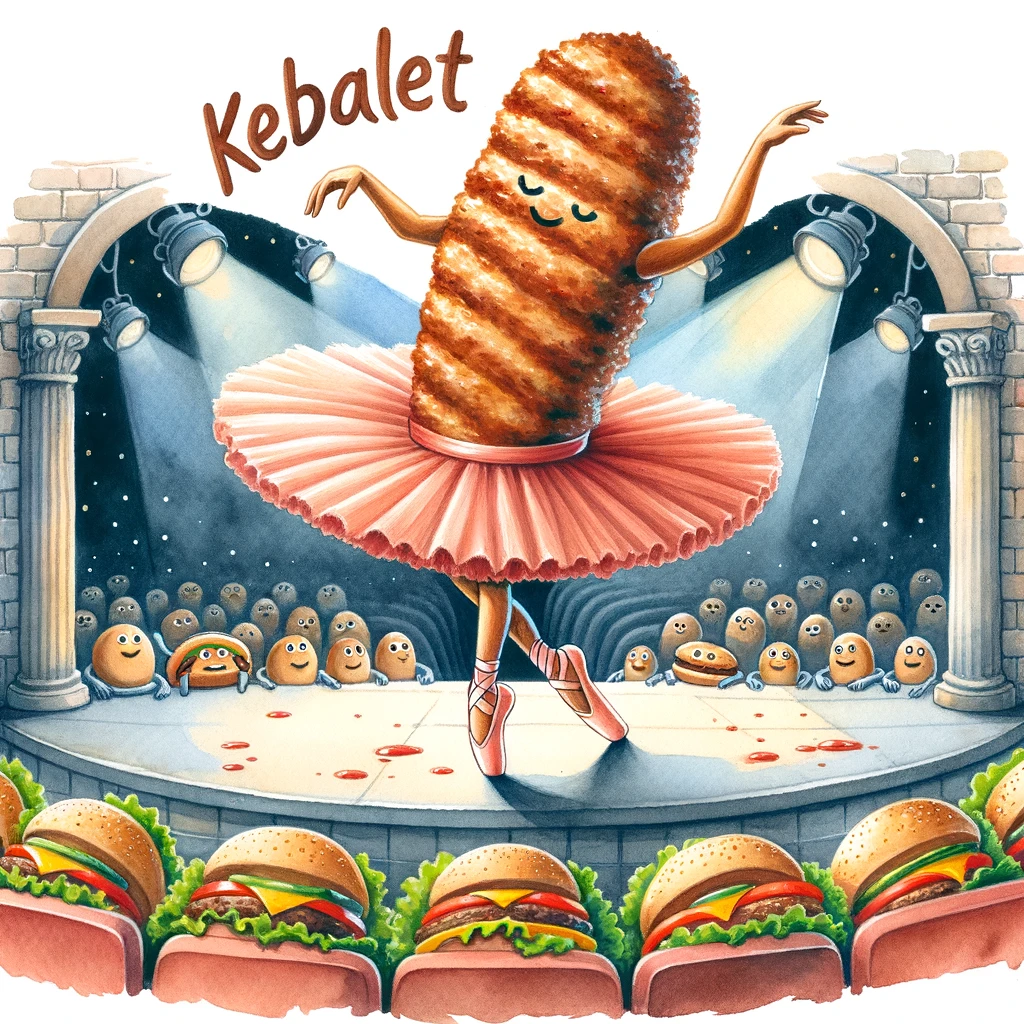 My kebab service: Fast and the Pita-ous.
I followed my heart, and it led me to kebabs.
When kebabs are around, things heat up.
Got a new kebab recipe? Skewer it with me.
Kebabs: the ultimate grill thrill.
Life is short, eat the kebab.
If life gives you lemons, squeeze them on a kebab!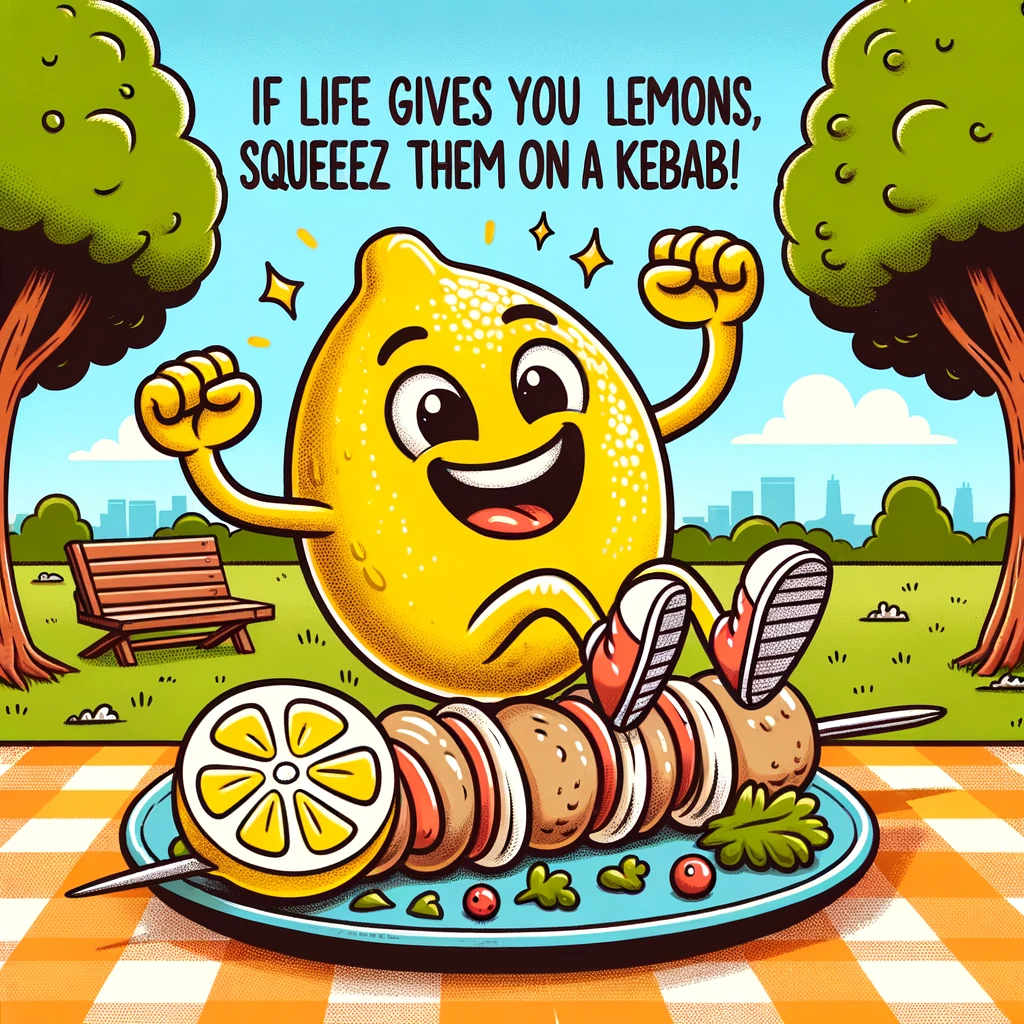 Kebabs are the answer, who cares what the question is!
A skewer in hand is worth two on the grill.
Forget cloud nine; I'm on kebab nine!
Keep calm and kebab on.
You make me melt like butter on a hot kebab.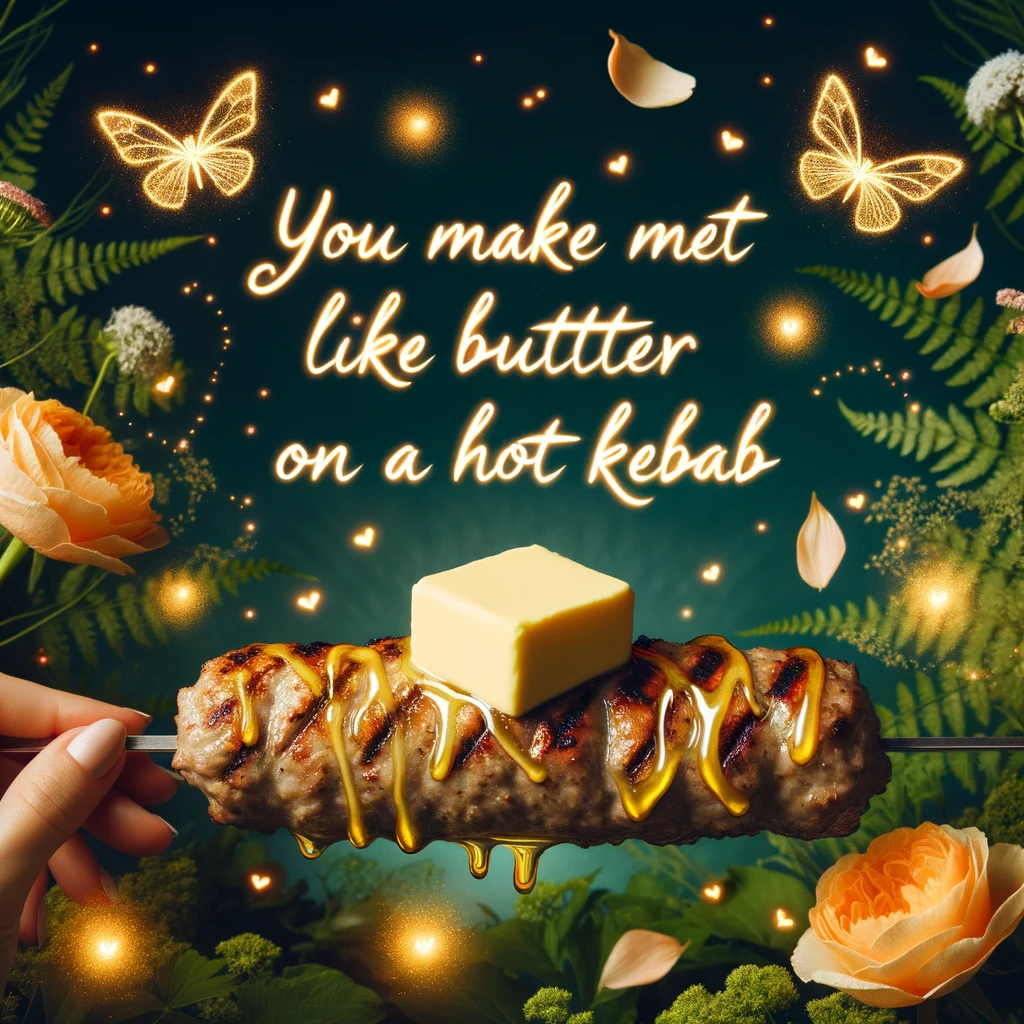 If your day's been rough, just remember: The kebab is always juicier on the other side!
Kebab it your way.
Don't be a kebab-nocker, give these a try!
Let's stay together, like meat on a kebab stick.
A good kebab is always a skewer pleasure.
Kebabs are like friends, they stick together.
You've stolen a pizza my heart, but the kebab stole the show!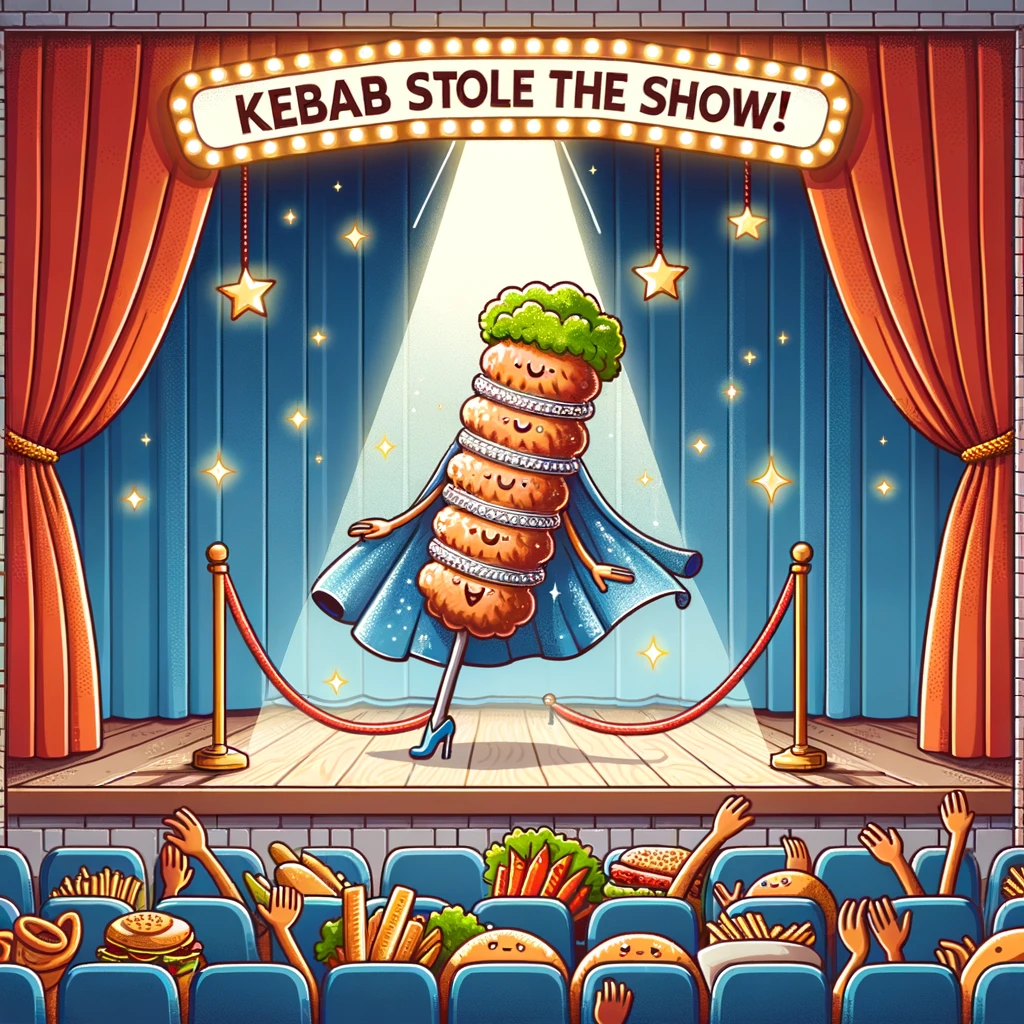 Kebabs speak louder than words.
I'm not skewer-ing around; this is the best meal ever.
I'm on a kebab-high right now!
Don't be a debbie downer, be a kebab-y lover!
Life's no picnic, but with kebabs, it's a feast.
Life is better when you're skewering challenges, just like a kebab!
Looking for the missing kebab.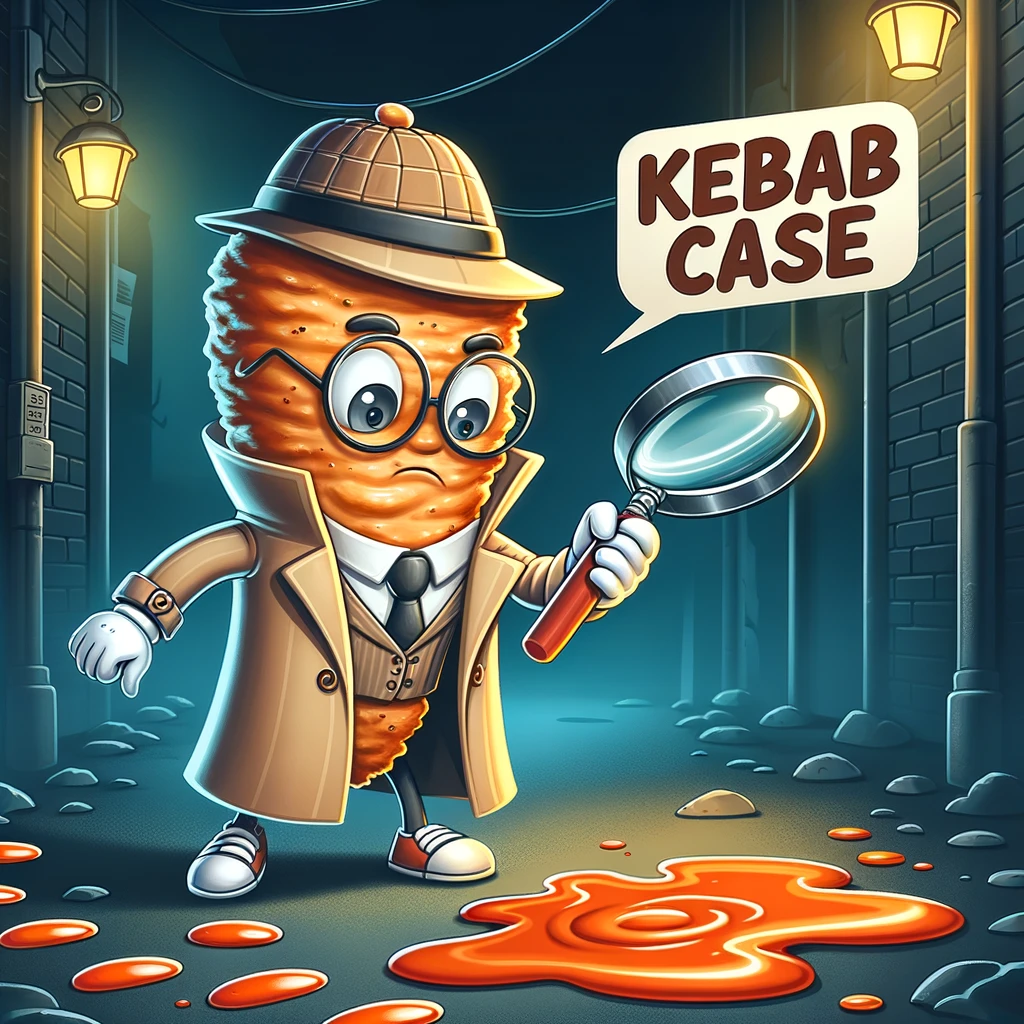 Life's full of twists and turns, but kebabs? Always straight to the point.
You don't need a compass when you have kebabs; they always point the right way.
Let's not beat around the bush, just around the kebab.
Kebabs never admit mistakes because they always have an alibi – it's all skewered!
Burgers don't beat kebabs in a race because fast food can't ketchup to kebabs!
I tried a diet, but then I saw a kebab and it was love at first bite!
Went to the kebab comedian, he had grill-arious jokes.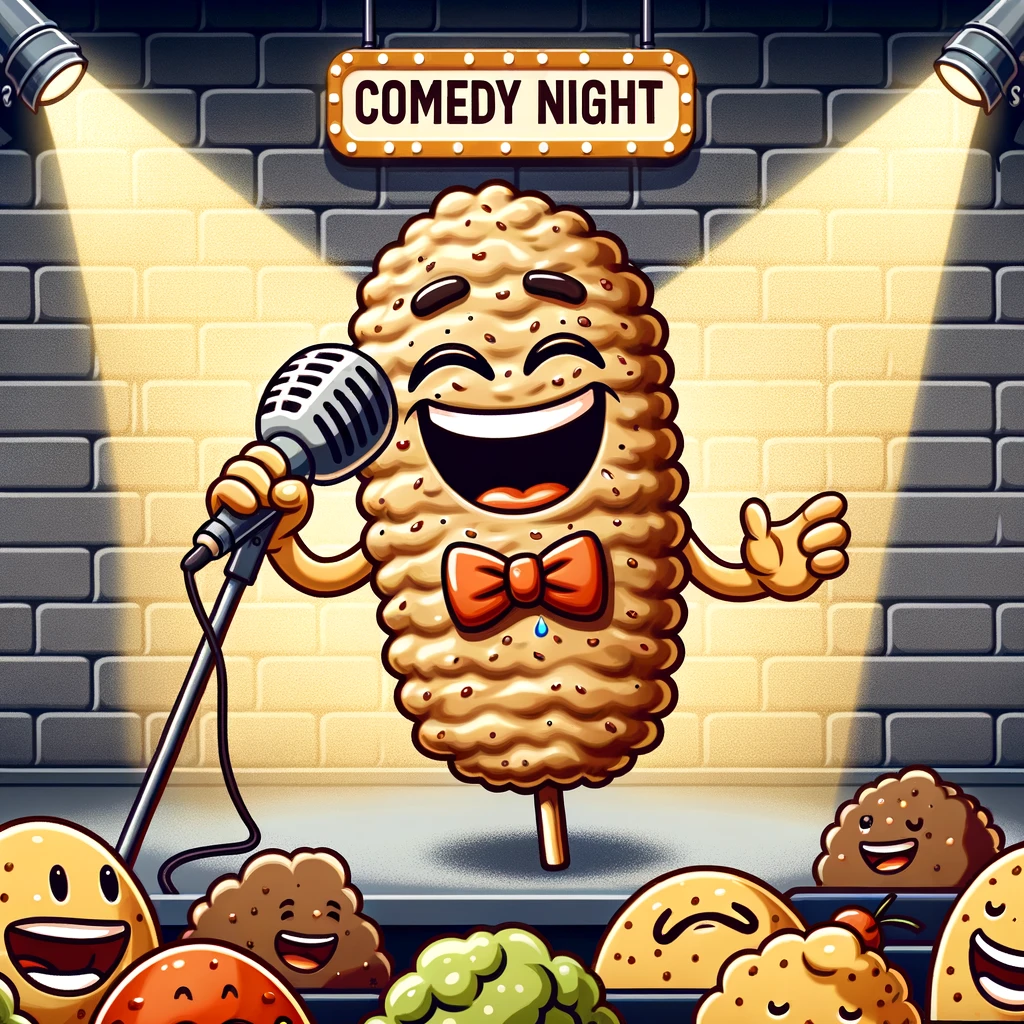 Kebabs make excellent comedians with their skewer-d sense of humor.

Friends come and go, but kebabs? They're always on point.

Kebabs never get lost because they stick to the grill and then the plate!
Kebabs love grilling questions!
That kebab's spicy attitude? It's a hot skewer.
She kebabbed her way through culinary school.
The musical kebab is a wrap star.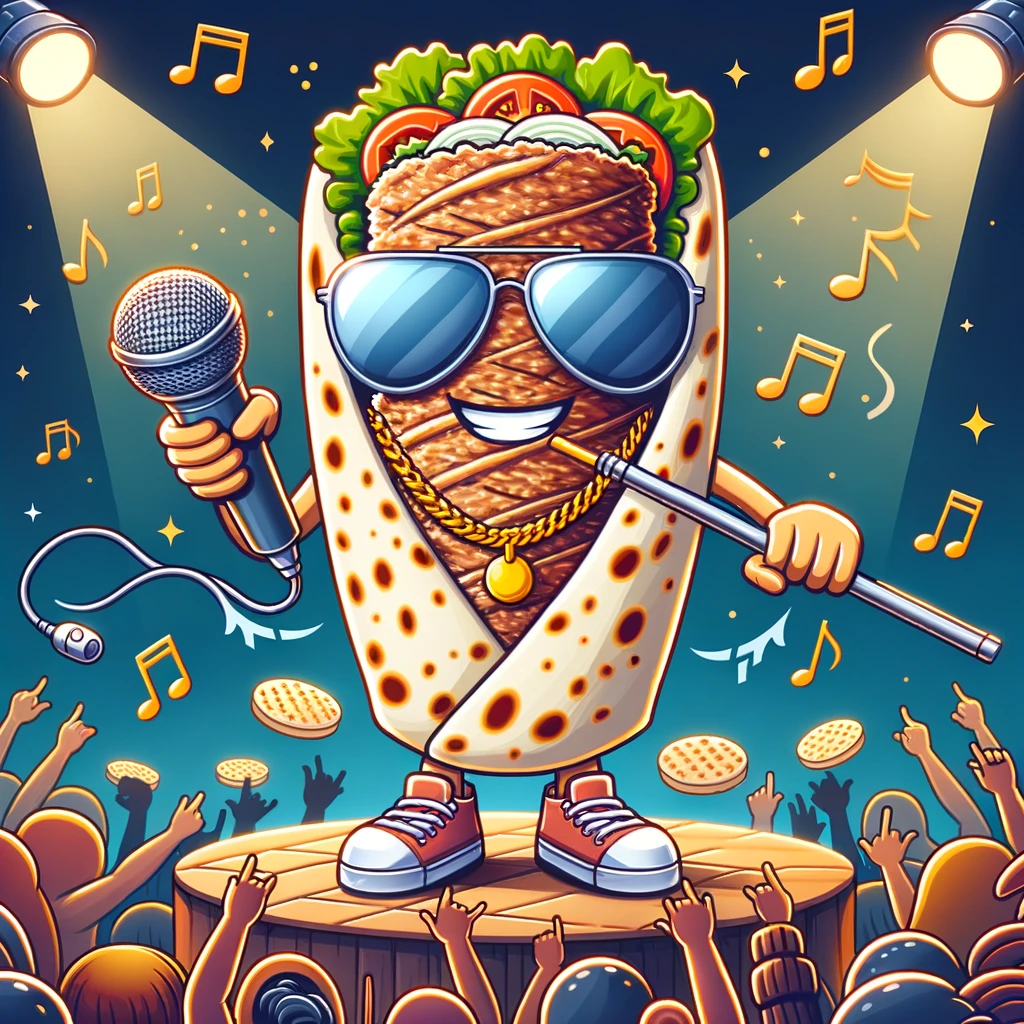 Having a kebab is a sensual experience that ignites your taste buds.
I like my kebabs spicy, just like my love life.
I trust kebabs; they never mince words.
Kebabs love to meat new people.
Ever try dessert kebabs? They're a sweet stick.
Kebab yoga: inner peas and meaty-tation.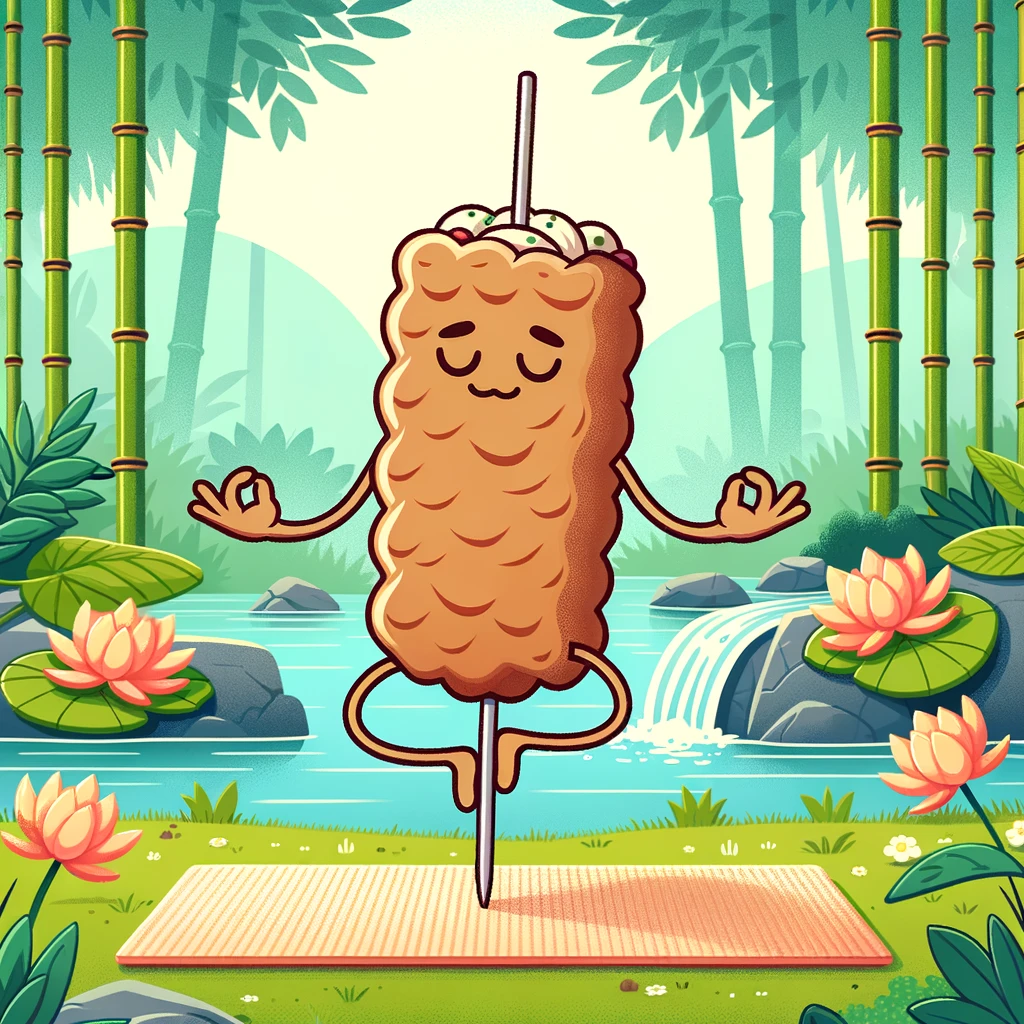 The promoted kebab was on a roll.
Your kebab's so fit, it has no flab!
Don't jab the kebab, it's tender!
The kebab was so delicious; everyone wanted to grab!
Kebabs in space? Call it astro-meats.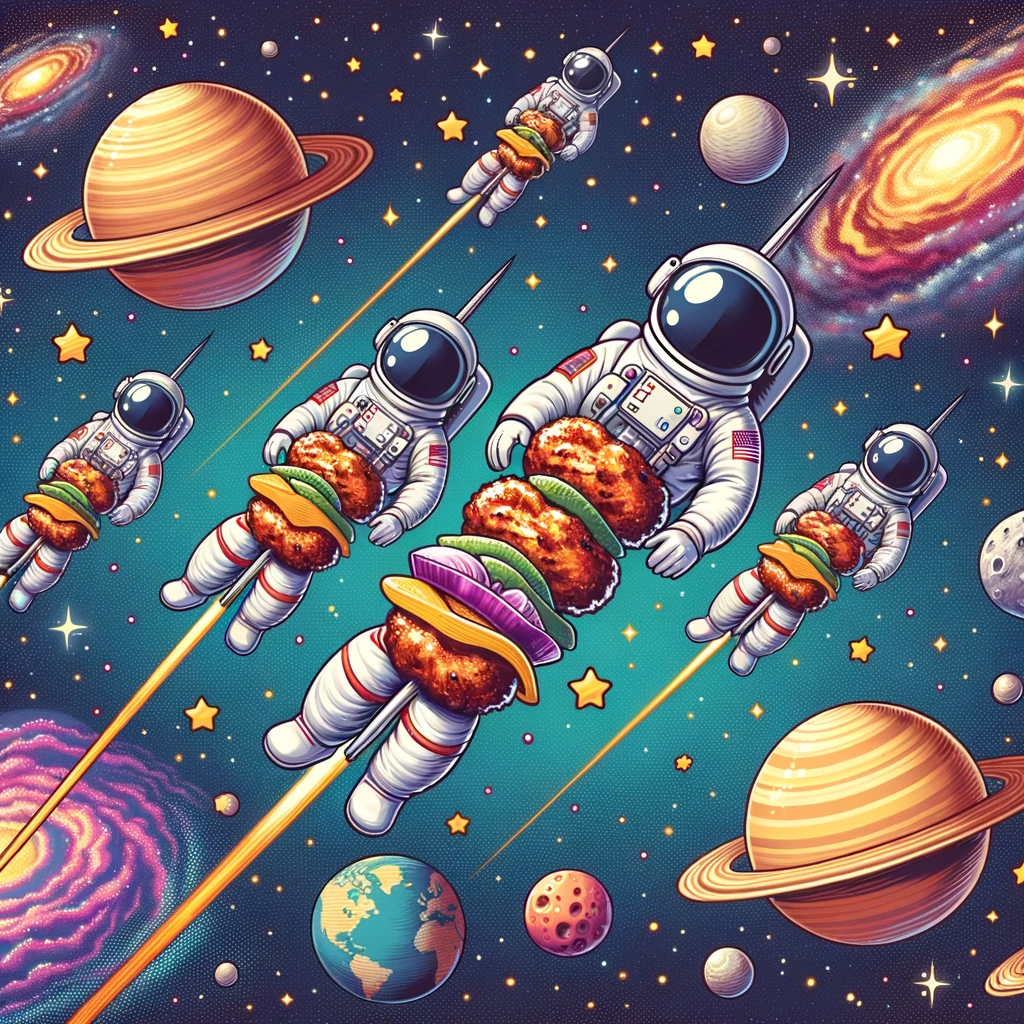 The kebab was the key-bab to the party's success.
The kebab was always late because it could never meat a deadline.
A kebab's favorite day of the week is Fry-day.
A kebab's favorite type of music is wrap music.
The kebab went to med school to become a grill-iant doctor.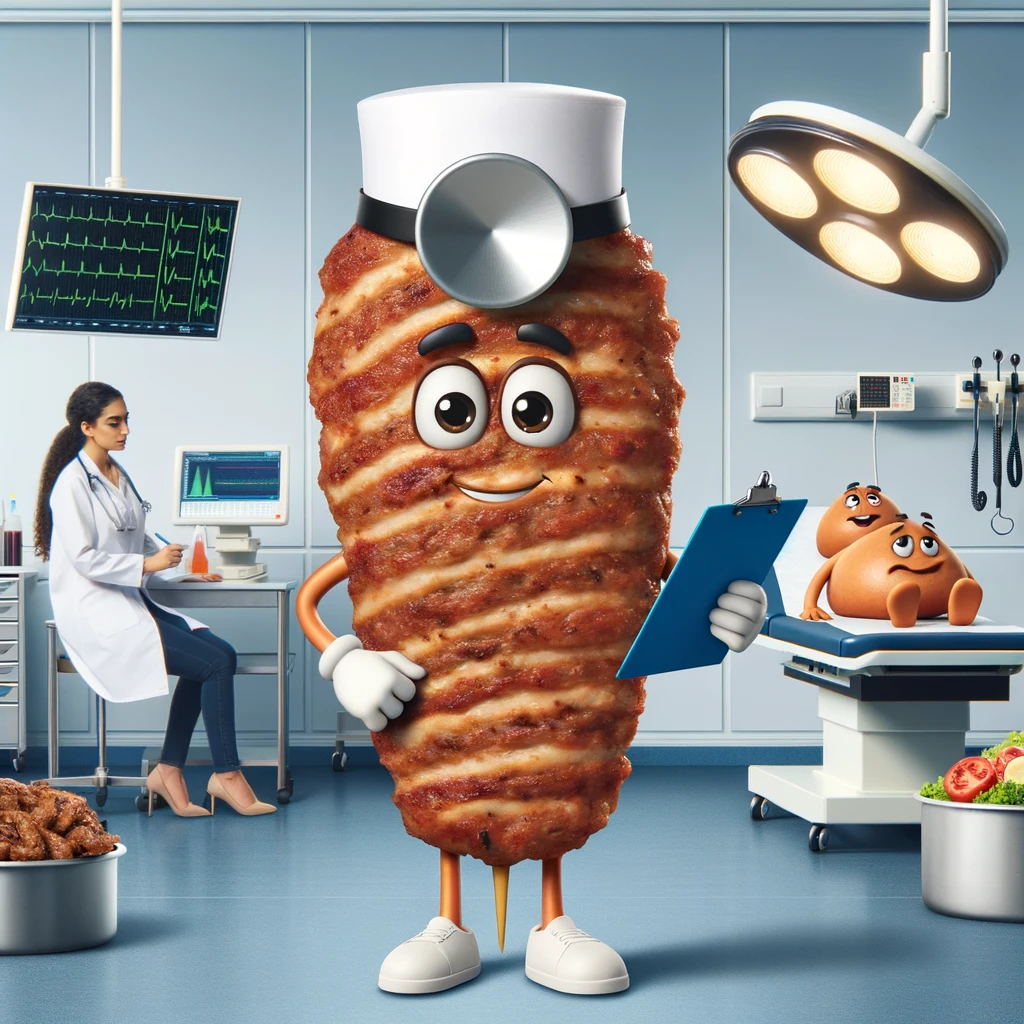 A dragon's flame-grilled kebab comes with a legendary fire taste!
Doner for the day? Or just the beginning of kebab fun?
A kebab dancing flamenco is a sizzle-dor!
The award-winning kebab was meat for greatness!
That joke was ke-bad.
Space party planning? Planet with kebabs.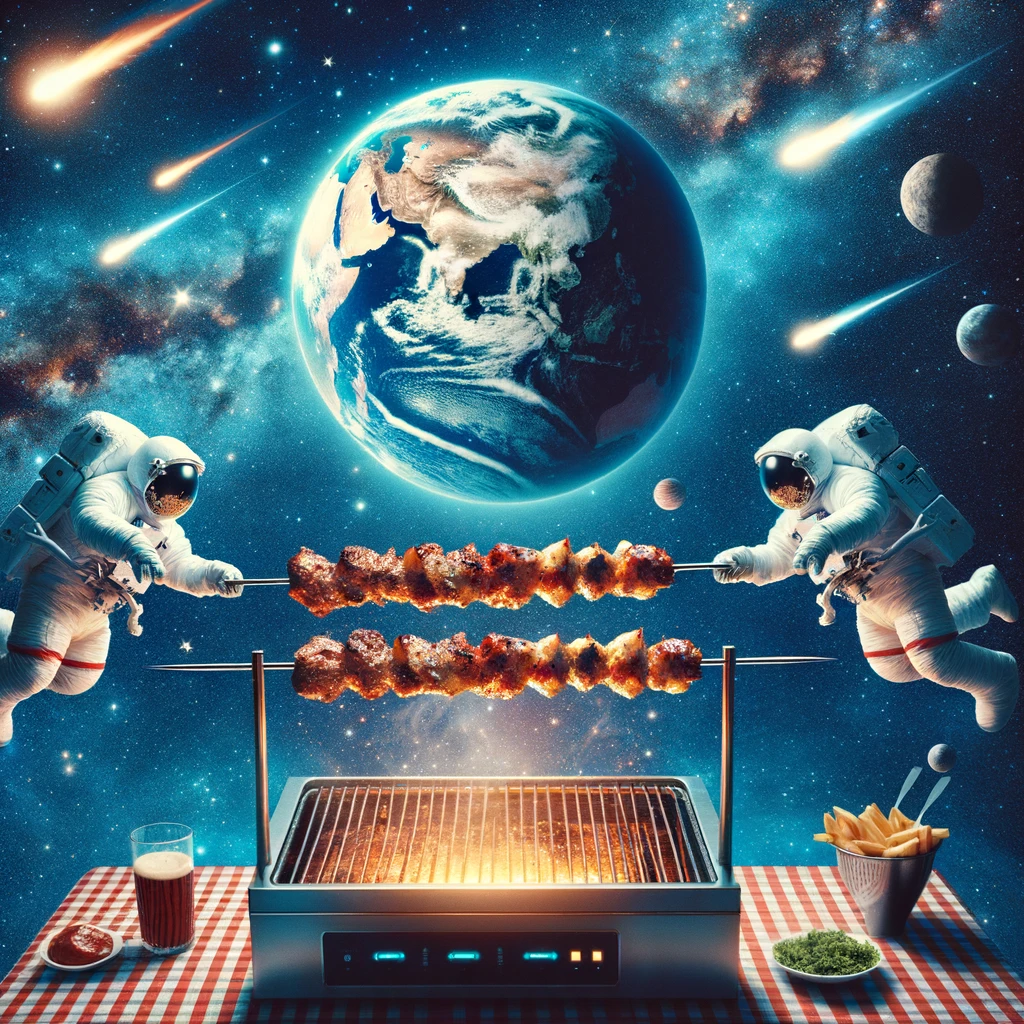 Didn't think kebabs could serve as the meat of your comedic journey, did you? Well, every slice of life, including our beloved kebabs, offers a unique perspective.
You see, just as a kebab transforms simple ingredients into a flavor-packed delight, you too can take these puns and thread together moments of joy and connection.
A laugh shared, after all, becomes the marinade of memories. 🍢
Keep sizzling, keep smiling, and remember – life's too short not to relish every bite (or pun)! 🥳🔥